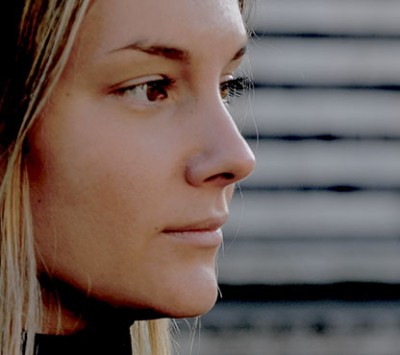 Biography
Laura Lanaro was born in Orvieto in 1989.
After finishing her Classical Studies, she decided to follow her passion for art, enrolling at the "Ars Labor" professional academy for restoration in Rome, where she graduated with full marks in December 2013.
She then focused on managing the family business, a fashion jewellery and accessories store in the heart of her home town, which helped her to develop a profound interest in the field of jewellery design.
In 2014, she began an apprenticeship with a goldsmith in Arezzo, learning the main techniques of this art.
In January 2015 she attended the Jewellery Design course at the POLI.design Consortium of Milan's Polytechnic University, thanks to which she had the opportunity to enter the "Next Generation Jewellery Talent Contest 2015 - A Jewel for Peace" coming second with her "Utopia" project.
Her studies then led her to become involved in different restoration activities in her home town, including interventions on the mosaics decorating the facade of the Cathedral.
In 2016, work took her to Valenza, where she currently lives and works as a designer of high-end jewellery.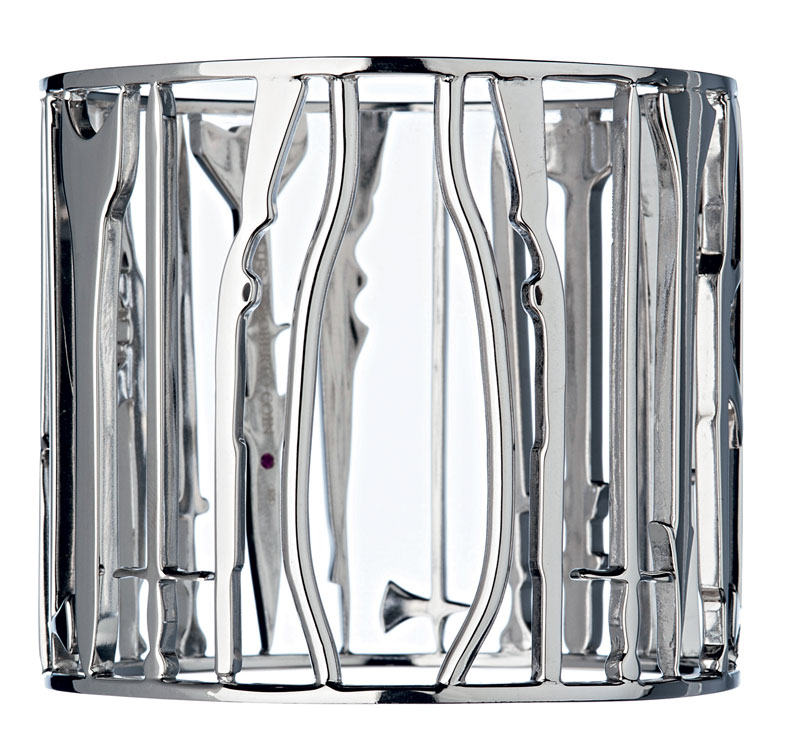 Utopia
Laura Lanaro – 2° Prize
for The Fifth Season
by Roberto Coin

bracelet
silver, ruby
This jewel is born from the desire to give a shape to the concept of peace understood as freedom. Every kind of cultural, religious or political imposition keeps the mind of the individual prisoner and inarticulate. It is from this symbolic prison that the Utopia jewel suggests a way to escape.
The only two bent bars imply that someone has managed to get free himself of all the "weapons" surrounding him and has taken a step nearer peace. The person who wears this jewel is one who himself wants to be a protagonist of this escape.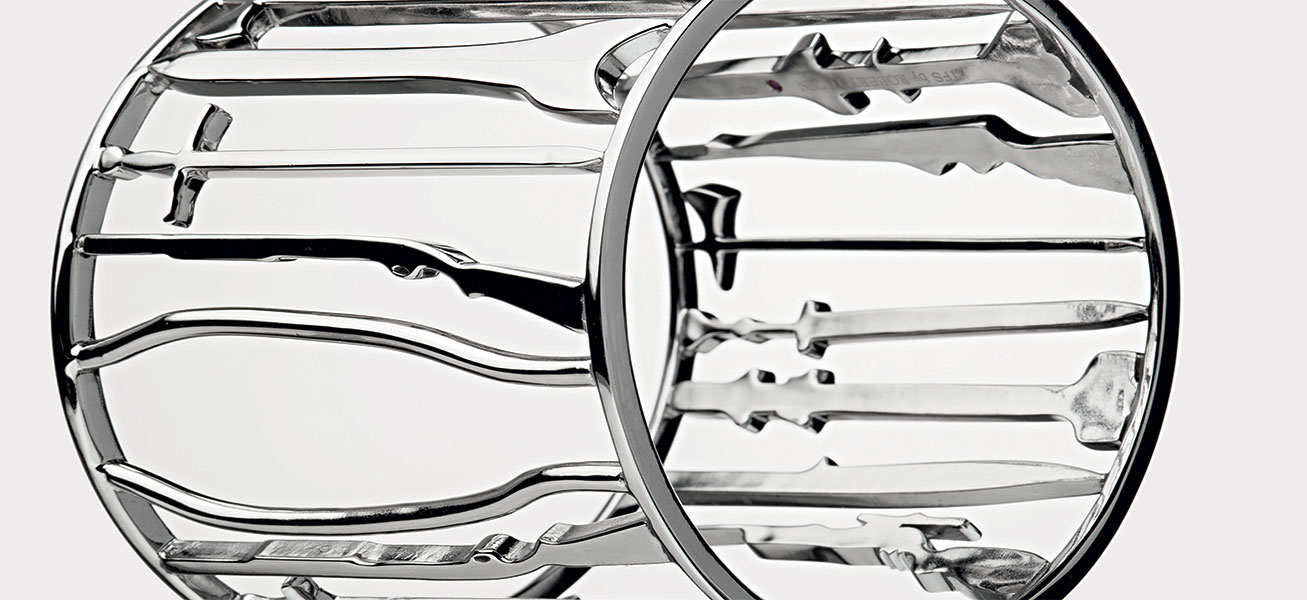 Utopia, 2015
Italy
Laura Lanaro
for The Fifth Season
by Roberto Coin
bracelet
silver, ruby