This selection is dedicated to the relationship between fashion and jewellery century: from stunning Art Deco bijoux and thoese of the great French and Italian couturiers to Audrey Hepburn's pearls in "Breakfast at Tiffany's and those of Chanel, up to brooches by Elsa Schiapparelli and Eisenberg. Fashion transfers to jewellery the seasonality of the collections, the capriciousness of taste and the lightness of the ephemeral, with surprinsing results.
Curated by Deanna Farneti Cera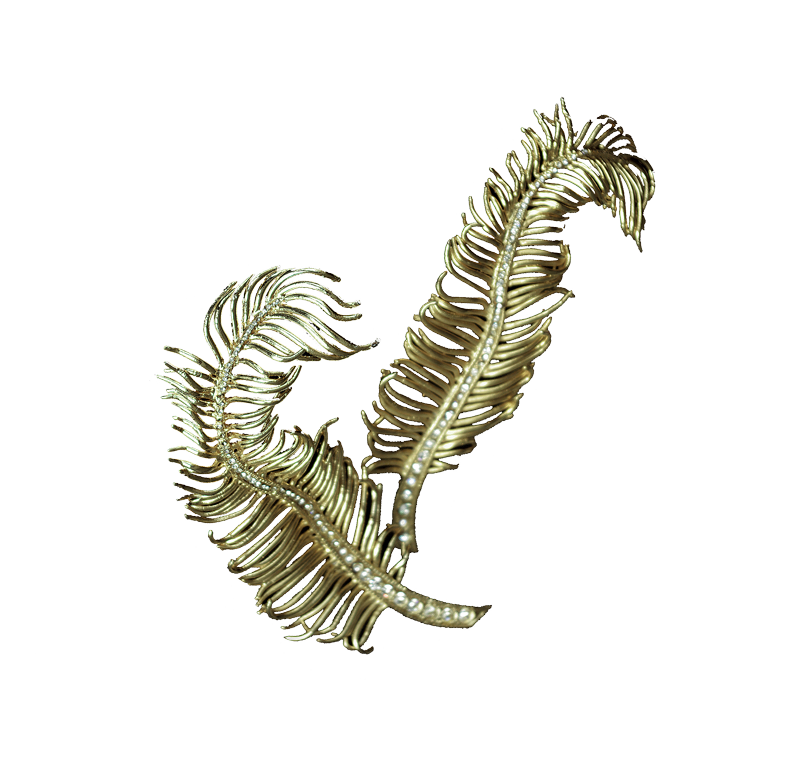 Due spille a forma di piuma
designed by Gianfranco Ferré made by Il Gioiello di Firenze,
Italy, 1991
gilded brass, strass
lenght 20 cm
Fondazione Gianfranco Ferrè collection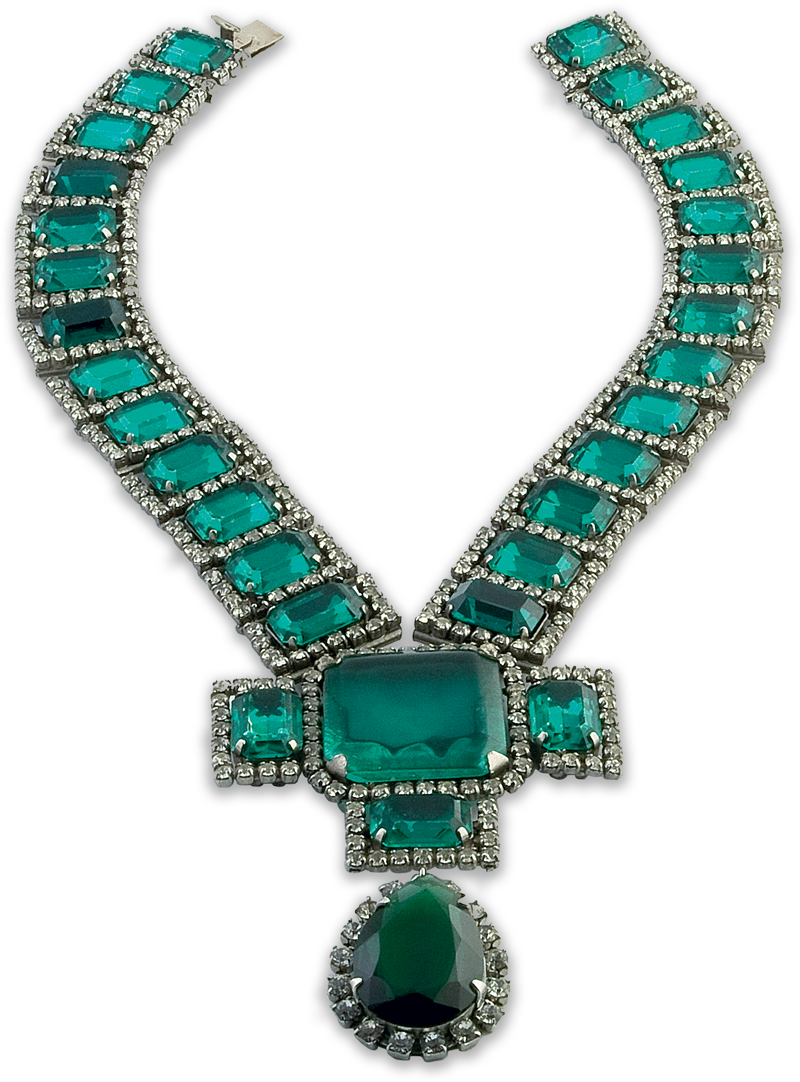 Collana in stile settecentesco
Necklace in 18th century stylewith a drop cut glass pendantdesigned by Karl Lagerfeld for Chanel,collection Haute Couture Autumn/Winter 1983/84,manufactured by Ugo CorreaniMilan, 1983rhinestones and plastic faceted stones,pendant in faceted glasslength 44 cm; pendant 10cm
This model is a replica of a necklace belonging to Mademoiselle Chanel, which she wore in one of her most famous portraits, published in M. Richards, Chanel Key Collections, Octopus Publishing Group, London, 2000, p. 75.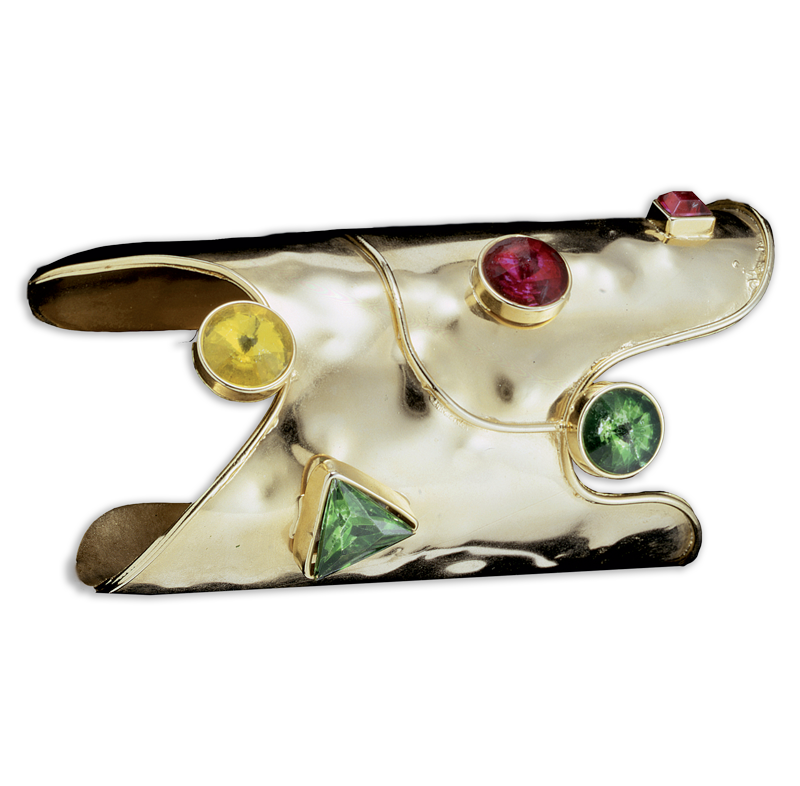 Bracciale rigido
Ugo Correani for Gianni Versace
Milan, 1989
gilded metal with painted plastic stones
length 14.5 cm; . 6 cm
marked "Gianni Versace Made in Italy"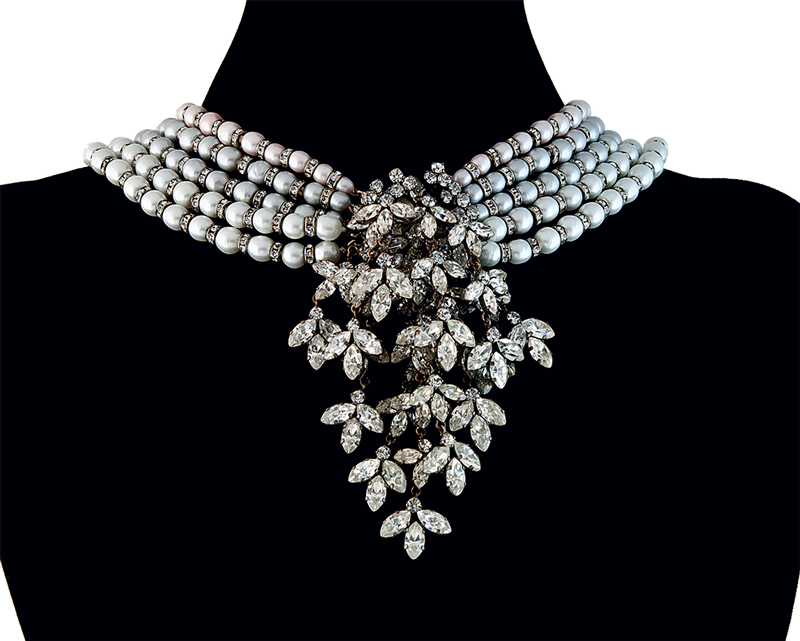 Collana a cinque fili di perle simulate
Roger Scemama for Givenchy, a possible prototype of the necklace used by Audrey Hepburn in the film Breakfast at Tiffany's
France, c. 1962
simulated pearls of different colours for each strand, separated by rhinestone rondelles, pendant in the centre made of navette cut rhinestones on silver coloured mountings
length inner strand 43 x 4.8 cm;
pendant: 11 x 6 cm
unsigned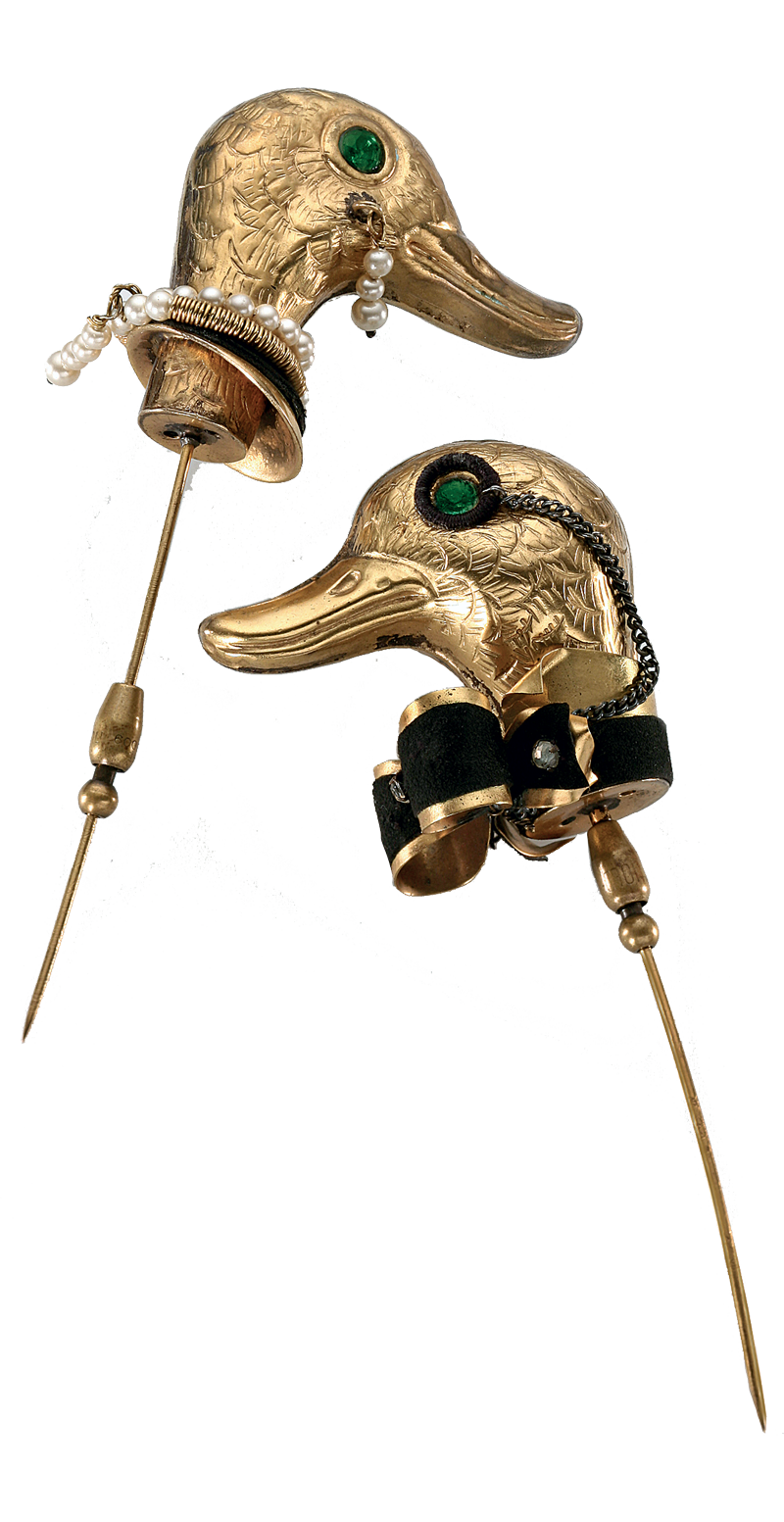 Coppia di spilloni
Pair of goose and gander hat pins
Lina Baretti for Elsa Schiaparelli
France, 1937
gilded metal, suede, rhinestones, French wire, imitation pearls, glass stones
5 + 7.4 (pin) x 5.3 cm
unsigned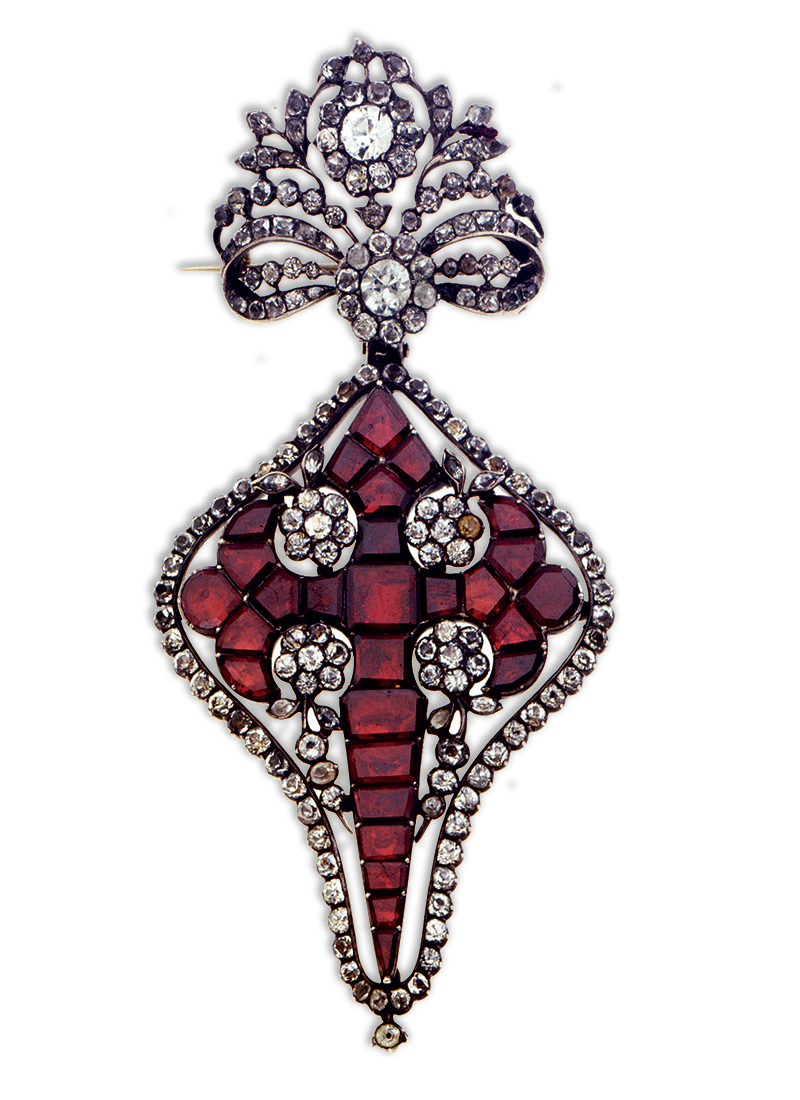 Spilla con motivo a croce
Cross brooch of St James with sword
Portugal, 18th century
hand-cut rhinestones, close-set garnets
10.3 x 6.2 cm
Inscription on the back "Jos. Calcada"