SEPTEMBER 23 - OCTOBER 22, 2017
curated by Alba Cappellieri
An item of jewellery is traditionally thought of as an ornament and decoration, a useless object, with no particular function or use, an embellishment that has no practical purpose. This book investigates the evolution of functional jewellery from the past to present day and the three prestigious introductory articles by Alba Cappellieri, Paola Venturelli and Elisabeth Fischer show how jewellery has always played a functional role, especially in regard to clothing, throughout the ages. The various functions of jewellery are then de ned by the projects of young international designers, nalists in the Next Jeneration Jewellery Talent Contest, in an exhibition under the curatorship of Susanna Testa.
Functional Jewellery is a valuable tool for understanding the com- plexity and beauty of jewellery, even in ordinary, everyday gestures, like pinning the edges of a cape, buttoning a coat, styling hair or protecting nail varnish.
---
In collaboration with:
Fancs V. by Simona Elia
Francesca Gabrielli
Lucilla Giovanninetti
Touscè
Maura Biamonti - Contemporary Jewellery
Emma Francesconi
Falcinelli Italy
Margherita Burgener | Ciceri de Mondel
Benedetti
Patrizia Bonati Gioielli di Laboratorio
Roberto Coin
Manuganda
Eurocatene
De Simone Fratelli
Elyweb Solutions | Blooblood Milano by Rosacroce
Mikky Eger, Jewellery Art Milano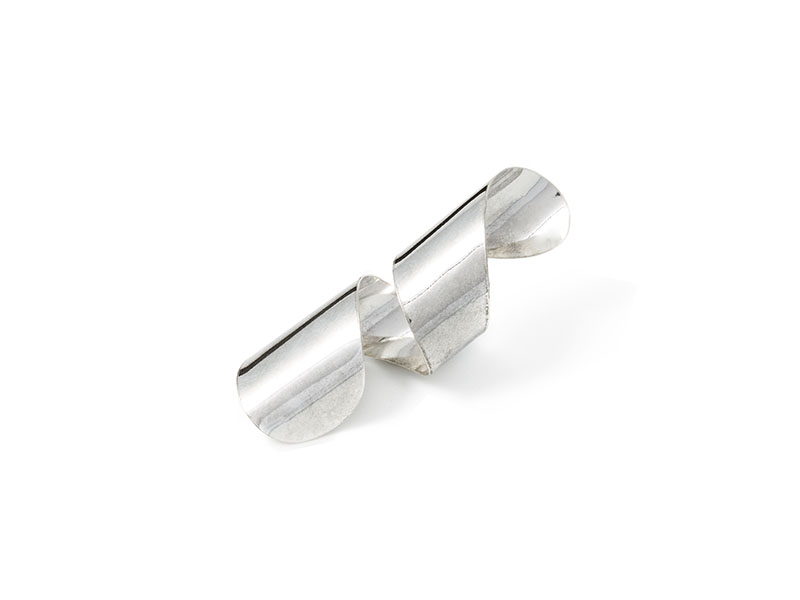 Avvolgimi
FEDERICA GIUSEFFI - 1st Classified
for FALCINELLI ITALY S.R.L.
ring
silver
Although in the collective imagination a broken nail is a problem of little importance, it can be a bothersome, temporary aesthetic defect.
Avvolgimi is a ring that covers the ruined nail, easily adaptable to fit any finger thanks to its distinctive spiral shape. The ring is made in silver, a material that is not only easy to shape, but it is also antibacterial and anti-inflammatory.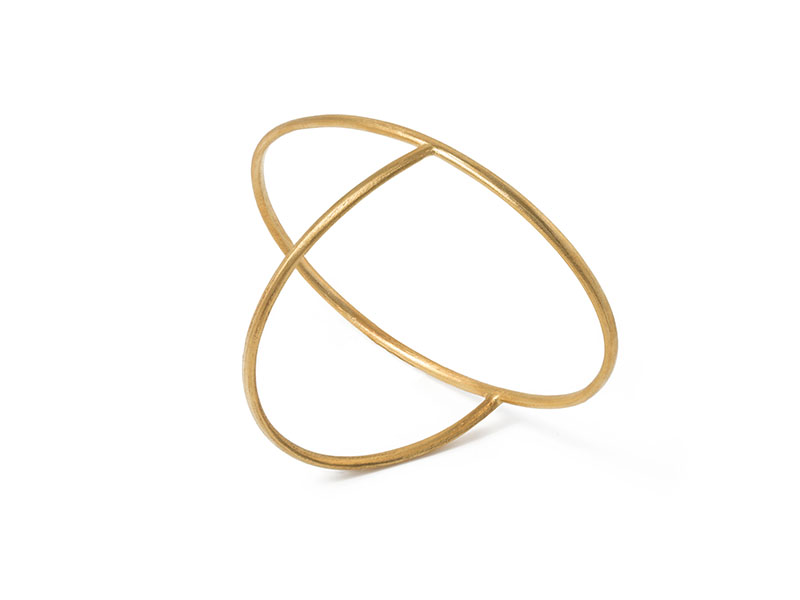 Elipso
SARA MENEGHELLI - 2nd Classified
for PATRIZIA BONATI GIOIELLI DI LABORATORIO
scarf-holder - bracelet
gold-plated brass
Elipso is a jewellery piece that can adapt to several needs, thanks to its essential language and multi-functionality: the bracelet can be worn in various ways, on occasion becoming a modern scarf-holder, whose style is more suited to contemporary habits. The shape had been studied to achieve great versatility thanks to the different sections of the item.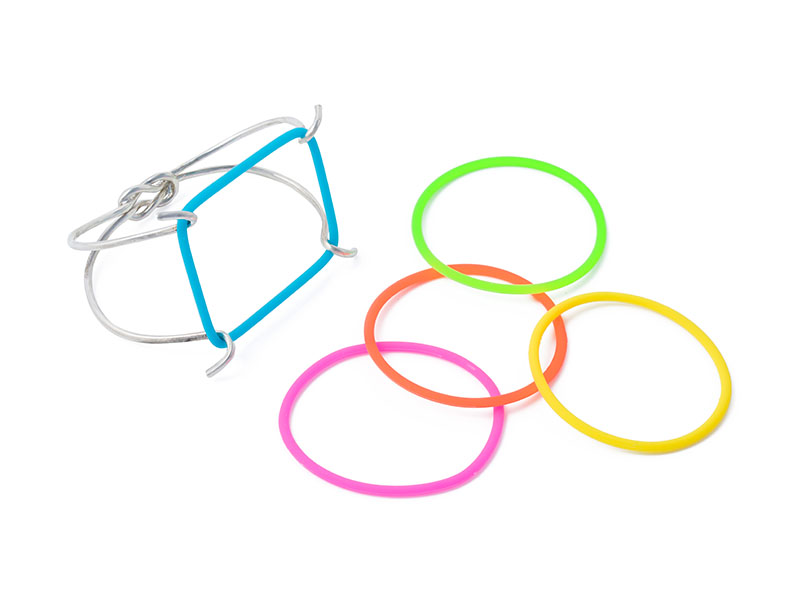 Merken
ANTOINE COUSIN - 3rd Classified
for LUCILLA GIOVANNINETTI
bracelet
silver, rubber
Merken, which means 'to remember', is a forget-you-not item of jewellery.
Inspired by MneMosyne, the goddess of memory, the project focuses on the memorization process, identifying gestural expressiveness as a crucial element. This dynamic in fact creates links between neurons and, in this way, fixes memories: a similar process to the one of drawing a cross on one's hand or tying a knot to a handkerchief.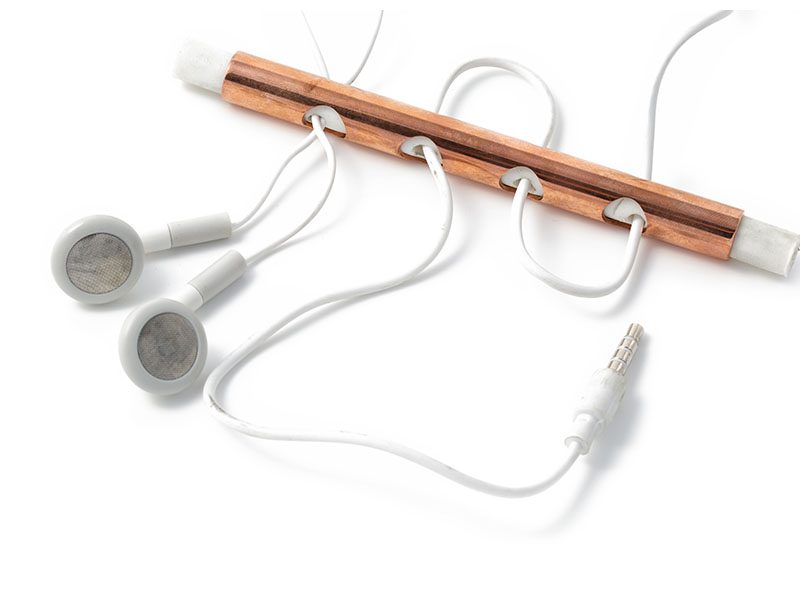 Twi(re)st
YULARA CASADEI - Special Mention
for FRANCESCA GABRIELLI
pendant
copper, silicone rubber, earphones
Aiming to solve the issue of loosing earphones in the bag, Twi(re)st suggests a new attitude towards these technological items, extending their function. This perforated pendant not only allows you to carry your earphones in a practical way so that they are always at hand, but it also turns the cable into an ornamental element, a constantly new decoration that personalizes the overall look of the jewellery piece, making it unique.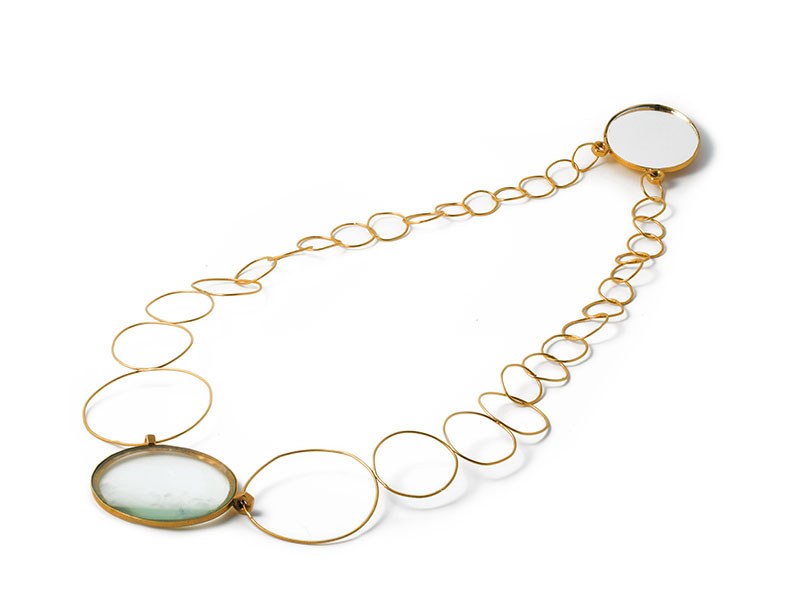 Rifletti-Ti
CRISTINA FAVA - Special Mention
for EMMA FRANCESCONI
necklace
gold-plated brass, mirror, magnifying glass
A symbolic piece of jewellery that merges functionality and spirituality. The magnifying glass invites the wearer to make room for the inner self; the mirror is placed on the wearer's shoulders to remind all those who judge the importance of looking at themselves first; the chain, the link that keeps the magnifying glass and mirror together, is made up of various sized metal rings: large and welded near the heart to enhance the importance and fragility of the spirit, smaller and intertwined at the back, acting as invitation to leave appearances and everything that distances us from the real essence, behind. Reflect yourself, reflect.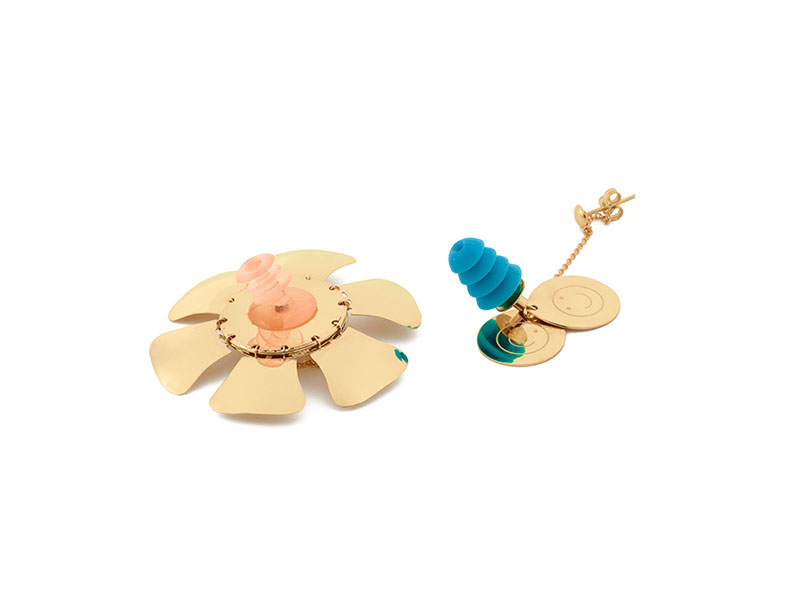 BeeQuiet
KARI RAMSTAD FJELD - Special Mention
for EUROCATENE S.R.L.
earrings
gold, silicone earplugs
BeeQuiet is an ironic jewellery collection, allowing the wearer to momentarily get away from noise and stress. It consists in earplug earrings, able to provide the wearer with moments of silence and tranquility at any time, without the worry of losing them, since they are always attached to the earlobe.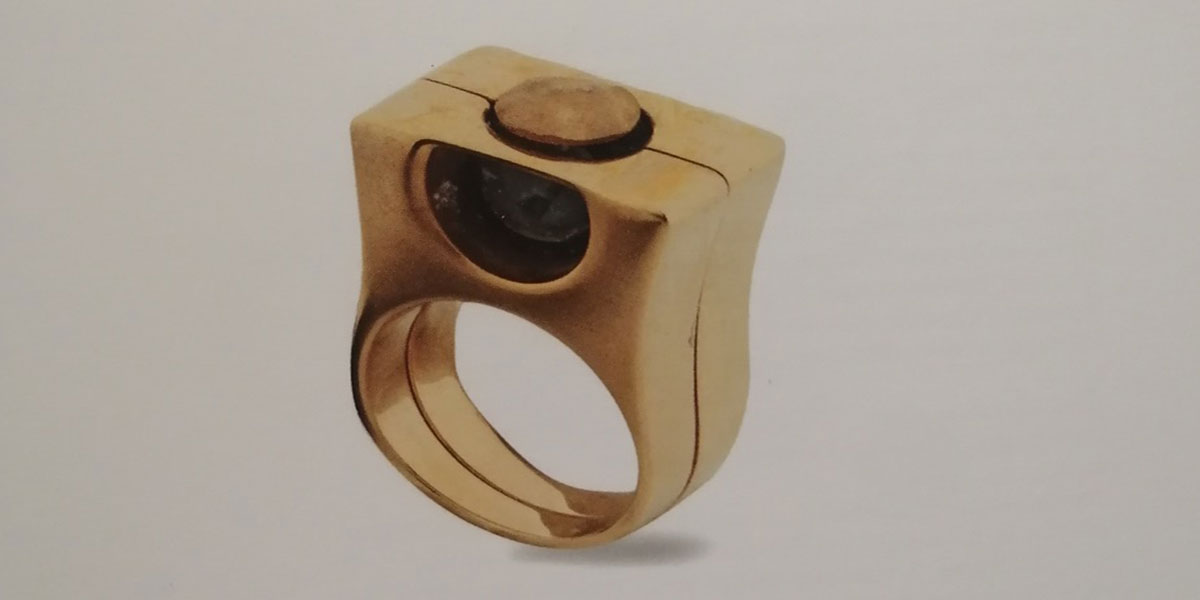 BiBi
MARTA SICCARDI -
for ELIWEB SOLUTIONS | BLOOBLOOD MILANO BY ROSACROCE SRL
ring,
metal
BiBi, like the social networks, allows to be constantly connected to social profiles. Thanks to the embedded technologies, the ring takes pictures and shares in real time the wearer's experiences, through a direct interaction with smartphone. The ring is in the squared style of a camera, while the alternating shiny and opaque surfaces recall the urban scene, form the brightness of store windows to the opacity of the asphalt.