Maria Enrica Barbieri
Designer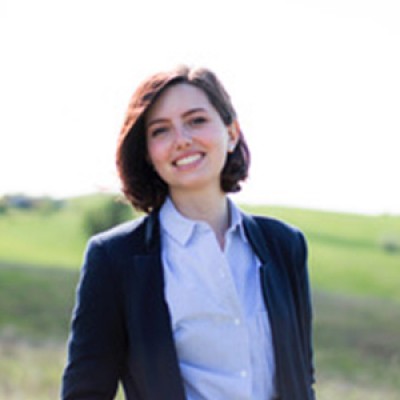 Biography
My name is Maria Enrica Barbieri and I live in Piedmont, more precisely, in Tortona in the province of Alessandria. I am about to graduate in Fashion Design at Milan Polytechnic with a thesis on accessories which deals with the theme of headwear. After obtaining my high school diploma, and before starting university, I attended a modelling course at the Vezza Fashion School in Alessandria in order to broaden my knowledge of clothing. In my free time, I give private lessons in technical drawing to high school students and cultivate my great love for music and dancing. In the design area, I prefer to use clean lines and simple shapes, trying to show the real essence of what I create.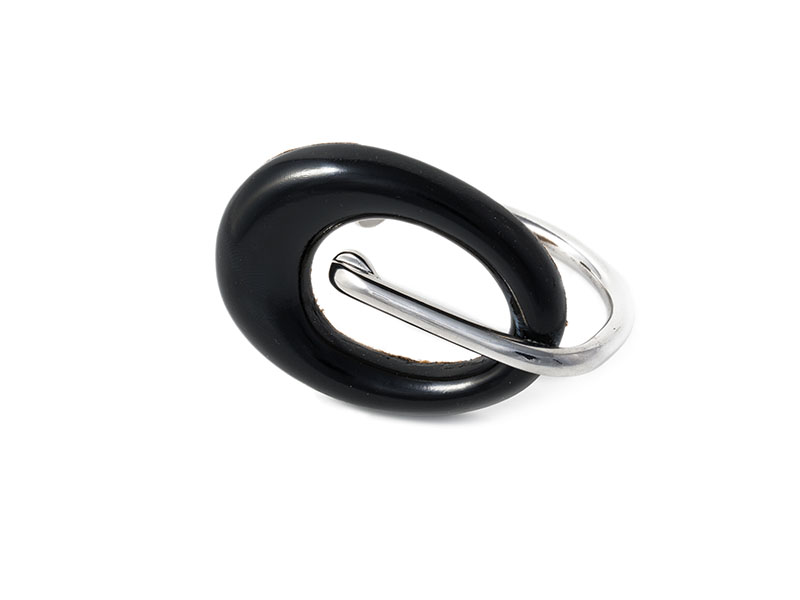 Il Bracciale Portaborsa
MARIA ENRICA BARBIERI
for FANCS V. BY SIMONA ELIA
bracelet
varnished wood, steel
A merger between a purely ornamental object, the bangle, and a merely functional item, such as a handbag table hook, the Bracciale Portaborsa (bag-carrying bracelet) in its essential aspect takes inspiration from the sinuous lines of nature, recalling the smoothness of river stones, leveled and rounded by the water flow.
The bracelet has two parts, joined by an invisible pin inserted in a single juncture. The upper part forms the base support, while the lower part holds the bag.