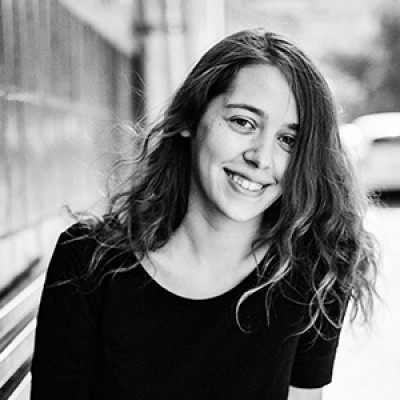 Biography
Katia Rabey (born in 1989) graduated from university in Moscow as a specialist in literature and languages studies in 2012; she then took a short intensive course in illustration in British Higher School of Art and Design (Moscow) and then moved to Israel where she got into Jewelry Design department of Shenkar college of engineering and design. She is now working on her senior project in her fourth and final year in Shenkar.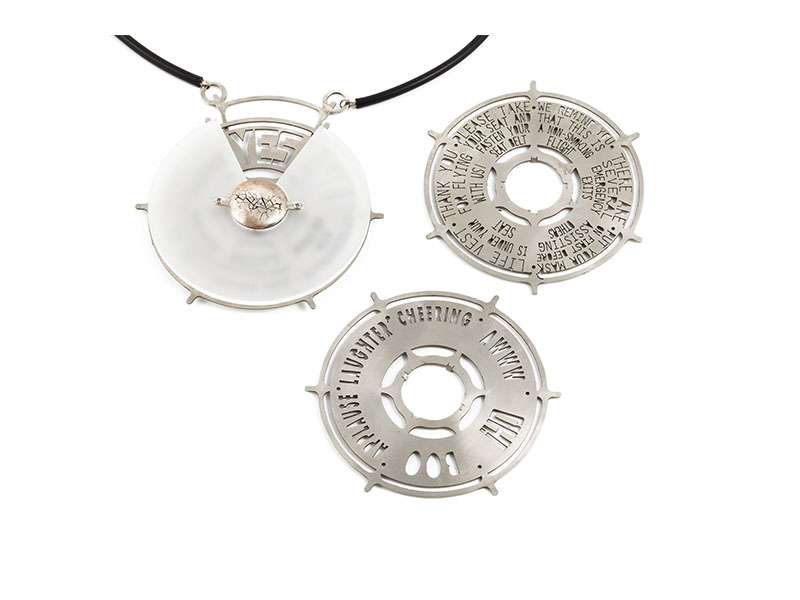 The Ice Breaker
KATIA RABEY
pendant
silver, perspex, steel, rubber
When the human eye catches a glimpse of text, it involuntarily stops, captures the content and this affects later actions. The design, exploiting this natural dynamic of automatic reading, acts as an ice-breaker between the wearer and the surrounding people. In fact, the pendant has an internal disk that rotates to progressively reveal new messages, taking on the form of a tool to encourage the shyest people to engage in conversations.