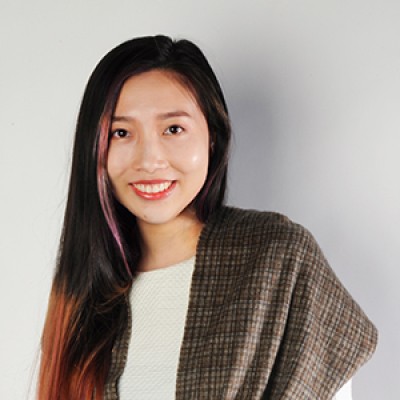 Biography
Yang Jian is a young Chinese accessory designer, born in Guang Dong, Zhu Hai, the 23th of March 1992.
She started to paint lots of graphic creations in the early years childhood. After graduating from high school with a great performance, she was admitted by the top Chinese university, Tsinghua University, to start her study in textile and fashion design. During this period, She also created a great numbers of artworks and design, which were award of a prize. Since 2015, She went to Milan and continued her study about accessory design in Politecnico di Milano with gold scholarship .
Her work is inspired by graphic illustrations, game design, interactive visual art and many other disciplines. Now she is focusing on making accessory more interesting, unique and functional with the current developed technologies.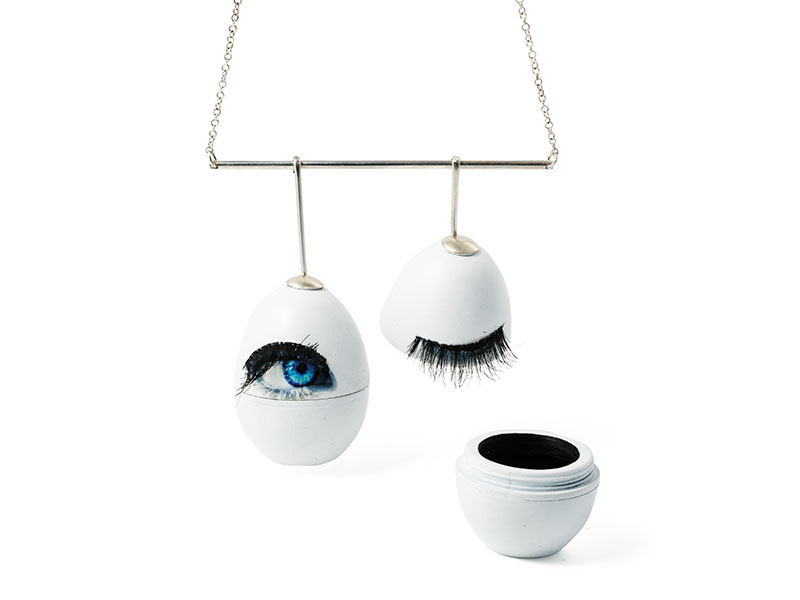 Contact Lens Case
JIAN YANG
for MIKKY EGER, JEWELLERY ART MILANO
necklace
silver, plastic, fake eyelashes, printed film

The design originates from the problem of waste in daily consumption. Contact Lens Case allows the wearer to carry an extra pair of contact lenses together with the disinfecting solution, thus solving problems of hygiene. A practical and ironic item whose aspect immediately reflects its function.