Jesús Ricardo Peiro Chucán
Designer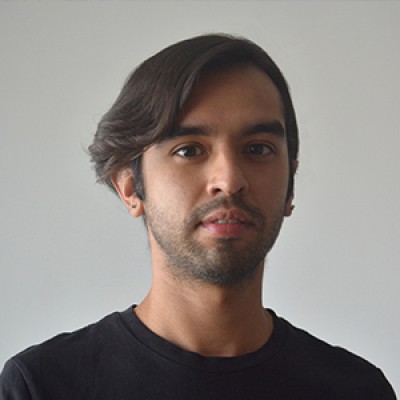 Biography
Ricardo Peiro (Guadalajara, Mexico, 1988) is a multi-disciplinary jewellery designer. He studied Design at the Tecnológico y de Estudios Superiores de Occidente Institute. He discovered his love for jewellery-making during the last semester of his degree, although, after graduating, he continued to gather experience in several fields of design such as publishing, graphics and packaging. He re-discovered his love for jewellery during a four-month workshop on jewellery-making techniques in his home city. But it was not enough. At the end, his curiosity led him to enrol on a Jewellery Design course at POLI.design, the Milan Polytechnic Association in Italy, where he gained the necessary understanding of the design process. In 2016, he participated in the Next Jeneration Jewellery Talent Contest - Jewellery and Travel and his Asceso design was selected among the finalists. Ricardo finds the greatest satisfaction in the research and trial and error production aspects of jewellery design as well as working freelance on graphics and jewellery design.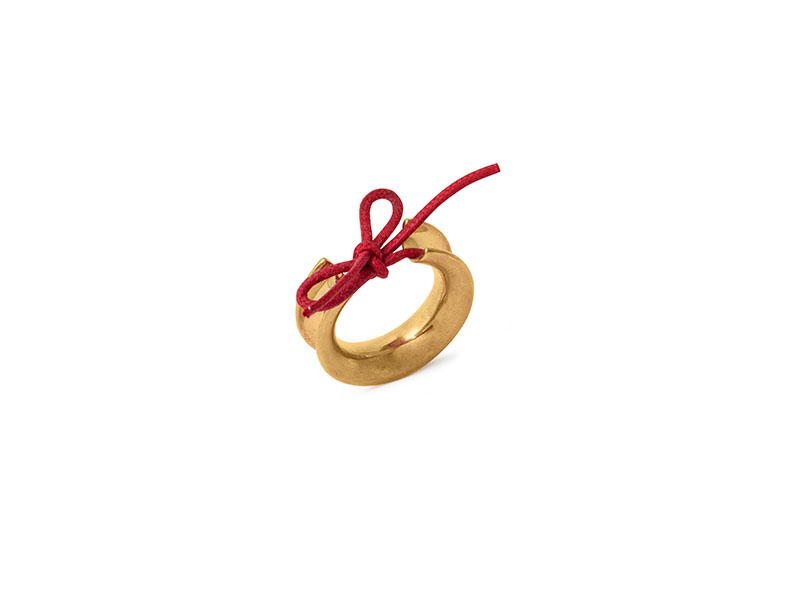 Little
JESÚS RICARDO PEIRO CHUCUÁN
for MANUGANDA
ring
gold-plated stainless steel, cotton thread
Little is a relational object with a simple, primitive and universal function, inspired by the Anglo-Saxon habit of tying a piece of red string around a finger as a reminder.
The ring is composed of a metal structure that acts as a support and only partially goes round the finger, so that the ribbon is in contact with the skin. The person wearing the piece actively contributes to shaping it, in exactly the same way as playing a fundamental part in creating personal memories.