Francesca Di Sabatino
Designer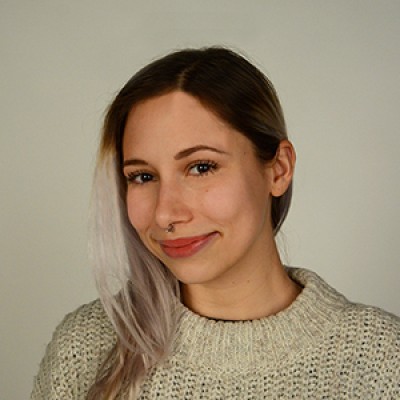 Biography
I was born on 7th December 1993 in Genoa where I attended the Vittorino Bernini Scientific High School. After a work experience in Bristol, England, I decided to enrol in the Faculty of Fashion Design at Milan Polytechnic where I am now in the last year and I will graduate in July. I chose this University because it offers me the chance to express my creativity, not just for creativity's sake, but also with the opportunity to create a product and therefore to concretely assemble my imagination. I am therefore extremely satisfied with my study path and I look forward to future opportunities.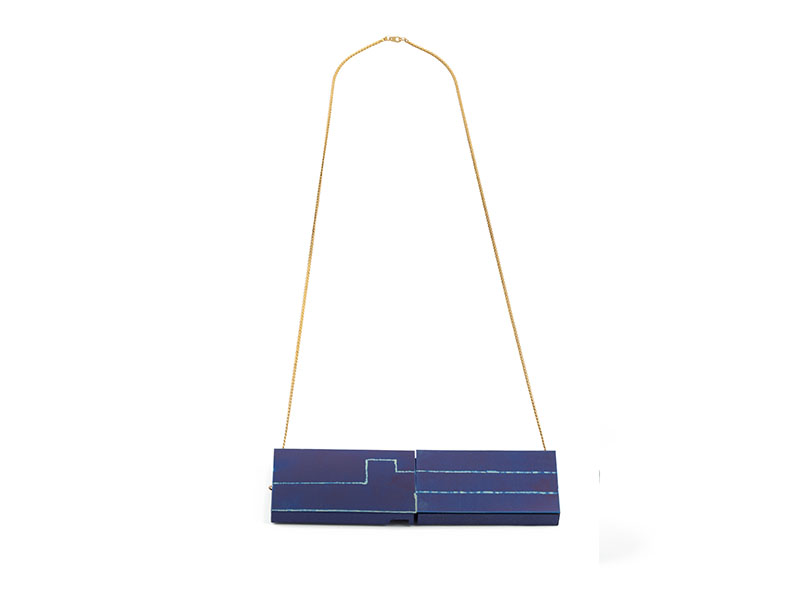 Wearingkey
FRANCESCA DI SABATINO
in collaboration with BARBARA DEL CURTO and MARIAPIA PEDEFERRI
necklace
anodized titanium, polyamide, golden metal
Wearingkey is a useful item for daily life that aims to facilitate the recurring gesture of closing and opening the front door. The pendant features the artistic coloring of titanium, made by MP Pedeferri, and it is designed to be suitable for various types of key of different sizes and grips. When the key is inserted into the structure, it is blocked with a pin. The key-holder jewellery piece allows the wearer to always have the house key at hand.