Carlotta Di Cerbo
Designer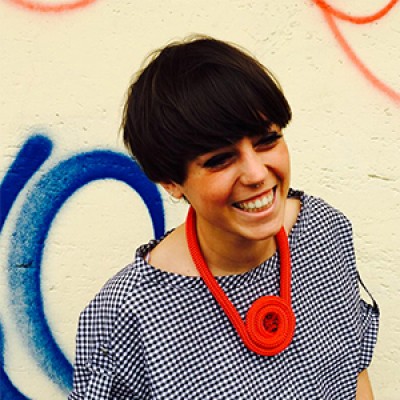 Biography
Carlotta Di Cerbo, born in Benevento in 1990, at 18 after graduating from Artistic High school, moved to Milan where completes her degree in Architecture at Politecnico of Milan in 2013.
Ever since she was young she has always been curious about creative processes, facinated by the operation of the gears, till the minuteness of craftsmanship, finding fertil ground to realize her passion in the italian capital of design.
Travel lover, makes contact with artisan realities in different countries influencing and enriching her cultural baggage, both in terms of tecnique of work as well as in the field of materic research.
Since 2015 she has been realizing handmade products reinterpreting the classic idea of accessories through the re-use of existing materials.
The goal is to express the perfect synthesis between opposit concepts thought her collection, on one hand poor materials and on the other semiprecious working and again between traditional and innovative processes.
In April 2016 she exhibited her creations in Milan during the Milano Design Week, Ventura-Lambrate area.
In September 2016 she exposed her collection at the shoowroom of Riva1920 Museum, in Cantù.
In September she participated at Catanzaro Design Week ( the first Design Week organized in the South of Italy) inning the 2nd spot at the contest "Design between tradition and innovation". In novembre the brand was selected to partecipate "Naples meets the world", an event that allows to get in touch with International buyers. In April 2017 she introduced her last collection "MoreThanOne" during the Milano Design Week, in the new district of Isola.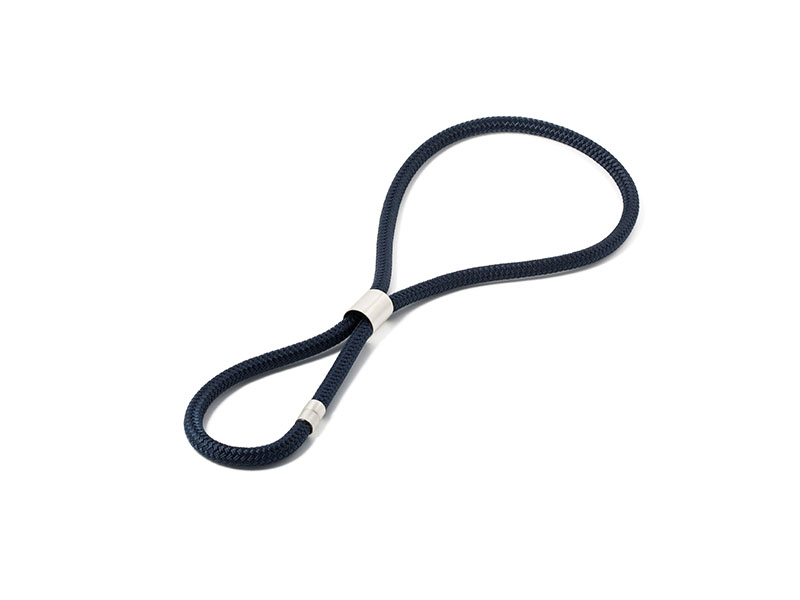 Transformer
CARLOTTA DI CERBO
for MAURA BIAMONTI - CONTEMPORARY JEWELLERY
necklace
nautical rope, silver, magnets
A transformable accessory that can adapt to various aesthetic requirements. Transformer consists of a single piece of nautical rope that, thanks to a cylindrical loop, can be made into different shapes. Through the simplicity of its line, the same jewellery item can be worn in several different ways depending on the occasion: necklace and choker as well as a re-interpretation of the tie. Transformer represents a versatile accessory, revamping a traditional element of men's outfit.