Travel with Trenitalia to Museo del Gioiello
One of the new conventions organized by Museo del Gioiello involves Trenitalia: discover the advantages for CARTAFRECCIA customers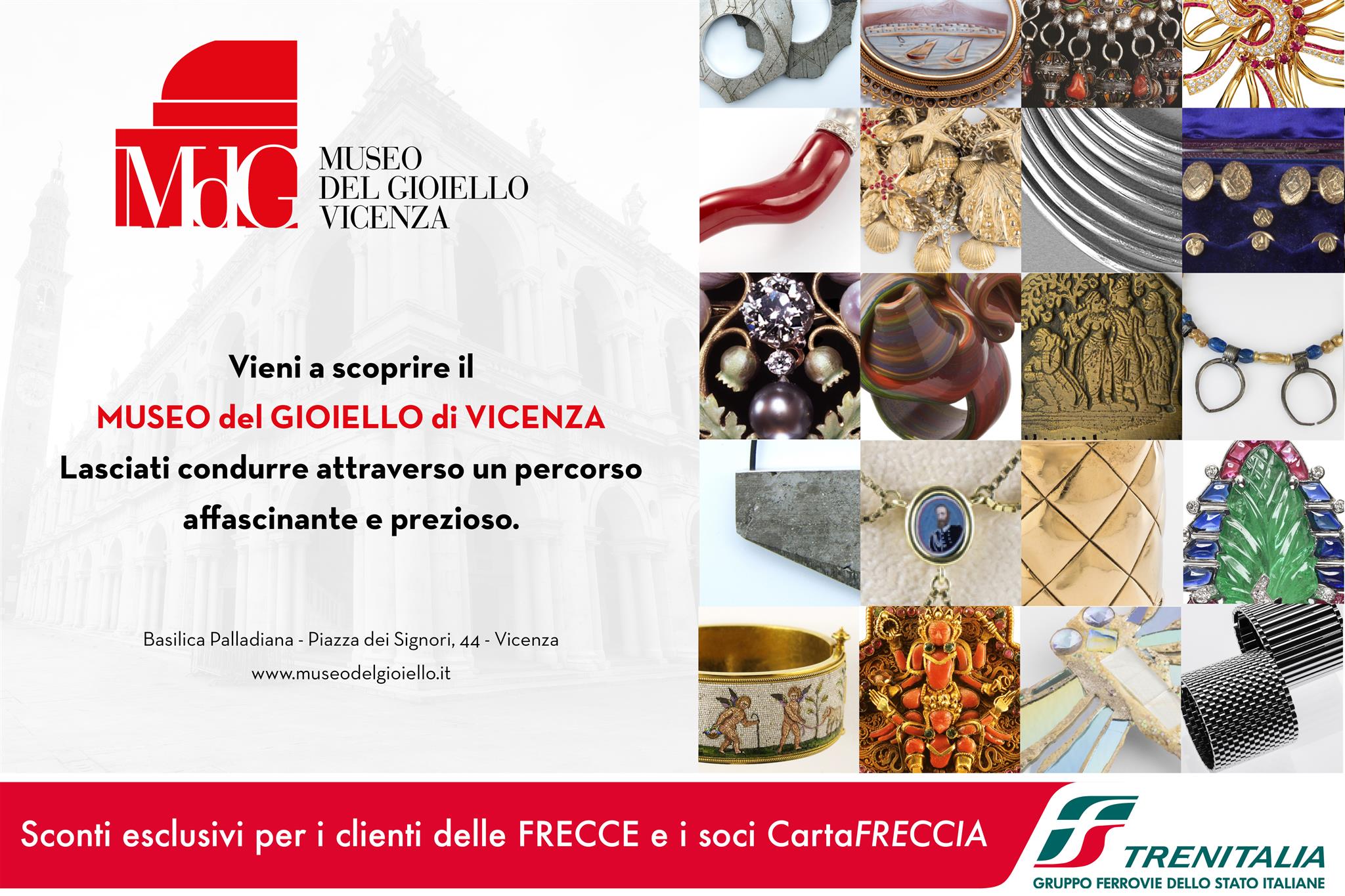 Thanks to the new partnership with Trenitalia, from this summer venturing into the world of jewellery is even more convenient. CARTAFRECCIA customers in possession of a railway ticket for Vicenza, can benefit from a 2x1 entry fee when buying tickets for the Museo del Gioiello jewellery museum.
In fact, Trenitalia has started a loyalty programme for those who register on-line in CARTAFRECCIA, which provides access to a series of advantages including discounts and benefits for the best events, exhibitions and sector trade shows in Italy.
Registering is simple, fast and now CARTAFRECCIA is also digital: you can show it directly on your smartphone by means of the "Cartafreccia" section on the Trenitalia App or from the mobile version of the reserved area on the www.trenitalia.com website.
Register (if you have not already done so) and travel to Vicenza with Trenitalia. We look forward to seeing you at Museo del Gioiello with the 2x1 entry fee!