The Museo del Gioiello in the Vicenzatour2022 circuit
A program of itineraries to discover museums, exhibitions, palaces, exclusive places in the city from May to December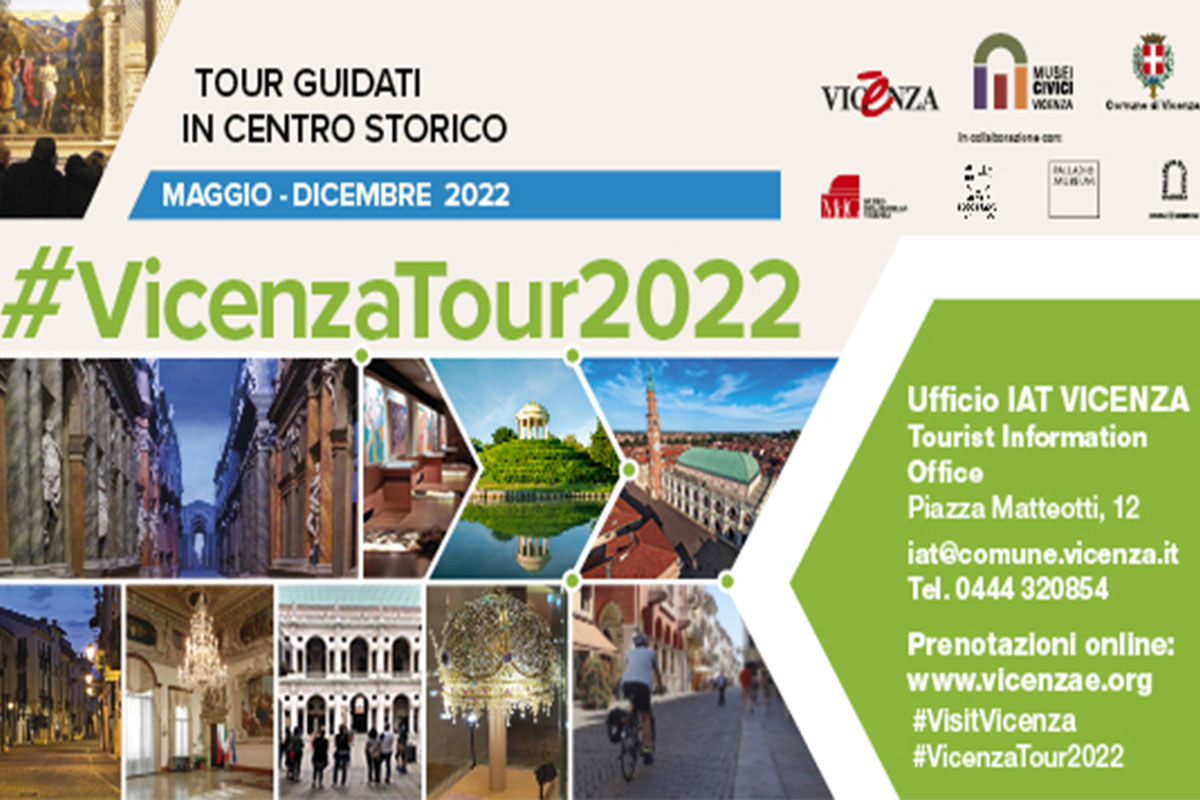 The third edition of Vicenzatour2022, the program of guided cultural tours that includes appointments on Saturdays, Sundays and public holidays throughout the year, kicks off on Sunday May 14th.
An initiative organized by the Department of Culture with the collaboration of the Superintendence of Archeology, Fine Arts and Landscape for the provinces of Verona, Rovigo and Vicenza, the Gallerie d'Italia - Vicenza, the Palladio Museum, the Diocesan Museum, the Museo del Gioiello, of the Vicenzaè Consortium and authorized tourist guides.
The program is particularly articulated and aims to enhance the historical, cultural and museum heritage of the city by involving museums and monuments through original and stimulating itineraries conducted by authorized Vicenza tourist guides.
Among the scheduled tours are the visit to the archaeological sites of the city with Vicenza Undeground, the one dedicated to the Palladian Renaissance, the path in the institutional seat of Palazzo Trissino with the Loggia del Capitaniato and the "Christmas" one in the museums that preserve works of art that recount the birth of Jesus. Among the novelties the path dedicated to the Crown of the Madonna of Monte Berico, to the Vicenza of Antonio Pigafetta, to the discovery of the history of Corso Fogazzaro, of Santa Corona and San Lorenzo, of the Tower of Piazza del Duomo and of the Palladian Basilica, of Palazzo Leoni Montanari.
With two different tours, visits will also be made to the temporary exhibitions open in the city and, during the ecological day, a bike ride will lead you along the city walls and gates. During the visit to Parco Querini you will reach Palazzo Folco owned by the Province.
Another novelty of this edition are the aperitifs and concerts at the end of some visiting itineraries.
The first appointment at the Jewellery Museum is Saturday 11th of June "Contemporary art on tour. The future has an ancient heart" which includes also a visit to Palazzo Chiericati, the Palladio Museum and the Diocesan Museum.
The second date at the Jewellery Museum is Thursday 8th of September, on the occasion of the patronal feast, with the visit "A Vicenza jewel: the Crown of the Madonna of Monte Berico", which will also pass through the Diocesan Museum.
The last appointment is on Sunday 4th December with "Two steps into Christmas following the wake of the Star". A path that will lead to The Jewellery Museum and to the Diocesan Museum.
The complete schedule of Vicenzatour2022 appointments is available on the municipality website:
https://www.comune.vicenza.it/vicenza/eventi/evento.php/312813
For more information, please contact UfficioIat:
, 0444 320854
Online booking: www.vicenzae.org