From November 26th, at the Jewelery Museum the new appointments with activities for families
The "Precious Weekends" are back at The Jewellery Museum, the themed family activities and guided itineraries that will immerse young and old in the glittering world of jewellery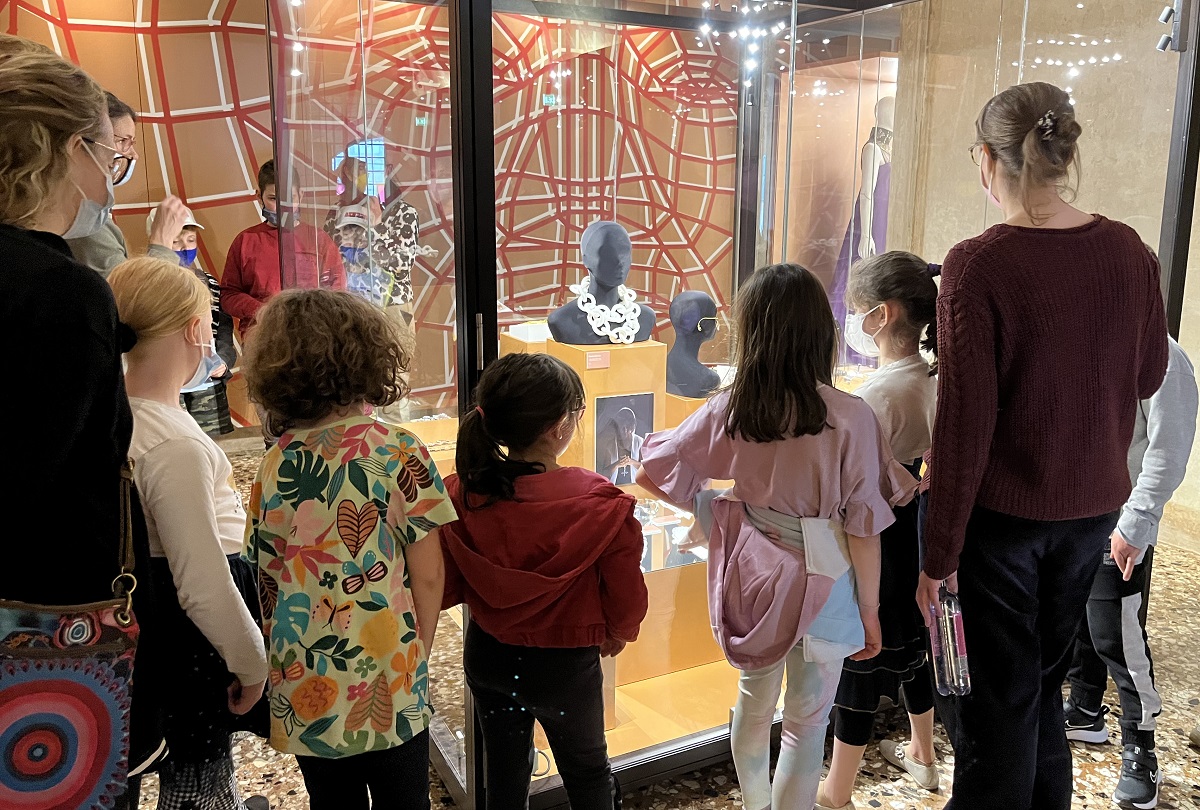 The Precious Weekends are starting up again at The Jewellery Museum, a series of educational activities aimed at families. The project, which will start on Saturday November 26th in the prestigious spaces dedicated to the Palladian Basilica, is carried out in partnership with Scatola Cultura, a Vicenza-based social cooperative dedicated to people and their cultural growth.
Thanks to the engaging themed workshops and guided itineraries in the rooms of the Museum, adults and children will be able to immerse themselves in the glittering world of jewels and discover the fascinating art of goldsmithing.
From December 23rd 2022 The Jewellery Museum will also inaugurate the new temporary exhibition "Jewels and Amulets. The beauty in Ancient Egypt" which will become a fundamental part of some themed workshops and which will help promote the excellence of goldsmithing by involving young people and families.
The educational appointments that aim to excite and bring the new generations ever closer to the goldsmith's art will begin on Saturday November 26th with "Prodigious Amulets", dedicated to the creation of personalized talismans.
We will then continue with the first appointment of "Nefer=Bello" on Wednesday December 28th (the second will be held on Sunday March 26th 2023) through which it will be possible to discover the numerous meanings hidden behind the hieroglyphs.
On Sunday January 29th 2023, and secondly on Sunday April 16th 2023, participants will have the opportunity to participate in "Udjat, Djet, Tit, Bes" and create their own amulet to drive away fears.
On Sunday February 26th 2023 we will talk about Egyptomania and we will search for all the jewels that "speak of Egypt" inside the Museum.
Finally, the Precious Drawings laboratory will give adults and children the opportunity to design their own jewel and let their creativity run wild.
To register for the workshops, reservations are required by calling +39 0444 320799 or by email
Children aged 5 to 12 will be able to enter the Museum for free, while the price to participate in the workshops will be €4.50. The cost for adult admission is €10.00 (€5.00 if resident in Vicenza and its province) for the ticket plus €4.50 for the workshop.