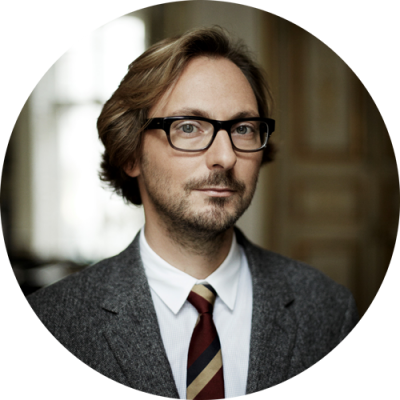 "The vision of beauty that we wanted to express with this selection of jewellery for the "Beauty Room" is like immersing oneself in a representation of nature. These ideas might combine the notions of the ephemeral and fragile, of the cycles of changing seasons, of the colours, movement and everything that, starting with artists, creators have sought to pin down or reinterpret with different means in their own universe: in painting, sculpture, architecture and jewellery."
Biography
Nicolas Bos made his debut with Richemont Group in 1992, when he joined the Fondation Cartier pour l'art contemporain. In 2000, he joined
Van Cleef & Arpels, which had just been acquired by Richemont. He became the High Jewelry Maison's Creative and Marketing Director. His field of activity has steadily broadened to include the network of boutiques (development of the retail concept and the international network) and watchmaking.
In 2009, while remaining Creative Director, he was promoted to the role of Vice President of Van Cleef & Arpels. In 2010, he was also appointed President of Van Cleef & Arpels, Americas. On January 1st, 2013, Nicolas Bos became global President and CEO of Van Cleef & Arpels. Under his leadership, the Maison upholds the tradition of excellence, creativity and transmission which has contributed to its reputation throughout the world.
"Perpetuating a heritage marked by over a century of history and innovation while expressing and enriching that identity in the world of today: that is our mission." said Nicolas Bos.