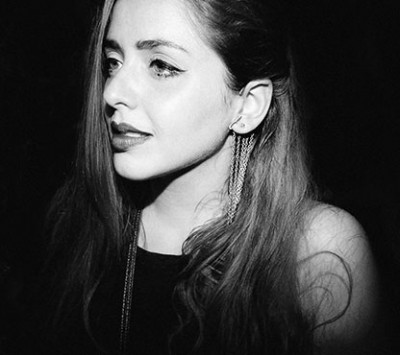 Biography
Noemi M. A. Cantarero was born in Catania in 1993. After graduating from high school in Sicily, she moved to Milan to attend the course in Fashion Design at the Polytechnic University of Milan.
During her university studies, she focused on the use of fabric, alternative materials and unusual combinations of these to create contemporary jewellery and accessories. In July 2015, her design "Daphne", a gelatine ruff, was shown at the Jewellery Museum in Vicenza on occasion of the exhibition "Gioielli in tavola/Food jewellery", which picked up on the theme of Expo Milano 2015, as it was made in edible materials.
In September 2015 she won the Next Jeneration Jewellery Talent Contest, which had a jewel that could be dedicated to peace as its theme, and her design, Sew Peace, a button that when fastened, reveals the symbol of peace, was shown at the dedicated exhibition. In 2016 she completed a Master's degree dedicated to Accessory Design and now she works in a firm in the industry.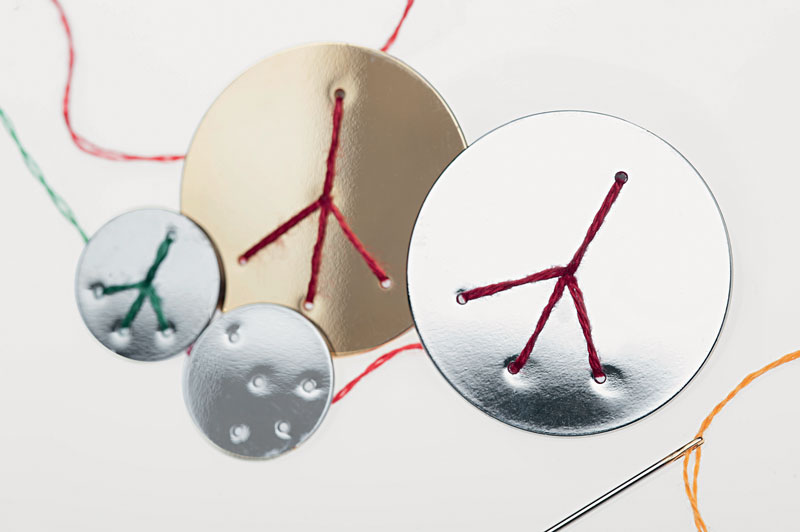 Sew Peace
Noemi M. A. Cantarero – 1° Premio
for Rossociliegia
brooches
steel, cotton
Sew Peace is a precious button, a jewel that anyone can wear regardless of age or gender. The brooch shows how it is impossible for peace to exist without commitment and responsibility. The holed circle is the symbol of a divided world, of a disturbed reality and only through the act of sewing does it reveal itself to be the symbol of peace. This is a jewel that daily makes the effort to build peace and which replaces a traditional button or can be sewn on a garment like a brooch.