Silvia Di Napoli
Designer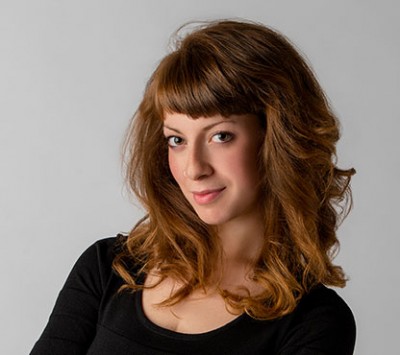 Biography
Born in 1991, after graduating high school, she continued her studies in Valenza, where she followed courses in jewellery design and goldsmith techniques, as well as important internships with companies in the area. From when she was a small girl she had a passion for artisan creations and handmade fashion jewellery; she learned to sew at a very young age, as well as to sculpt and model with clay. From the age of 16, she began showing her creations at craft fairs and markets. In search of new stimuli, after her experience in high-end jewellery in Valenza, she enrolled at the Polytechnic University of Milan, where she was able to study fashion jewellery and accessory design.
Today she continues to design and create a small range of contemporary fashion jewellery in polymer pastes, rubber and leather.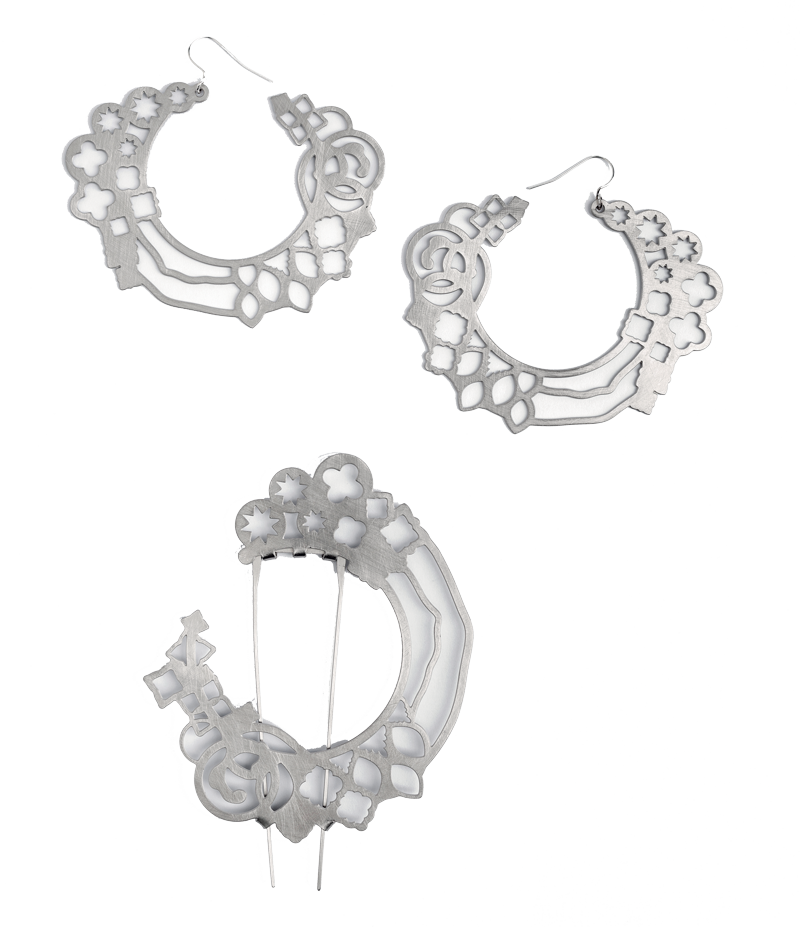 On the Silk Road
Silvia Di Napoli - Special mention
for ROSSOCILIEGIA®
MADE BY LASERTECH SRL GROUP

Spilla, orecchini
Acciaio inossidabile Aisi 316
In a single expression, the name sums up centuries of history that marked the destiny of many different peoples, and evokes an exotic imagery that still continues to fascinate travellers from around the world. A symbolic jewel, an amulet, which enables you to feel like Marco Polo, "a traveler among travellers", the adventurer who made his life a great journey, without ever forgetting his Italian origins.
The steel plate depicts the main stages of the ancient route followed by the famous Venetian traveller, while the symbols of the different peoples are harmonised with each other in a single design linked by a common thread: a thread of silk.