Bhawna Bhatia D'anella
Designer
Biography
Bhawna Bhatia D'Anella is a young designer based in Milan. Since she was thirteen years old she was really interested in female fashion and garments
In 2012, beyond going to High School, she attended a model making course at "Burgo Fashion Institute" in Milan. In 2013 she started working with Gianluca Saitto, a promising new designer, and his product manager Francesca Savini. At the same time she attended Polytechnic University of Milan, where she graduated in Fashion Design, with a thesis dealing with Jewelry Design written with the Gianfranco Ferré Foundation and the jewelry company Intini Bijoux.
At the moment Bhawna is working as junior designer and product developer for a fashion design company in Milan.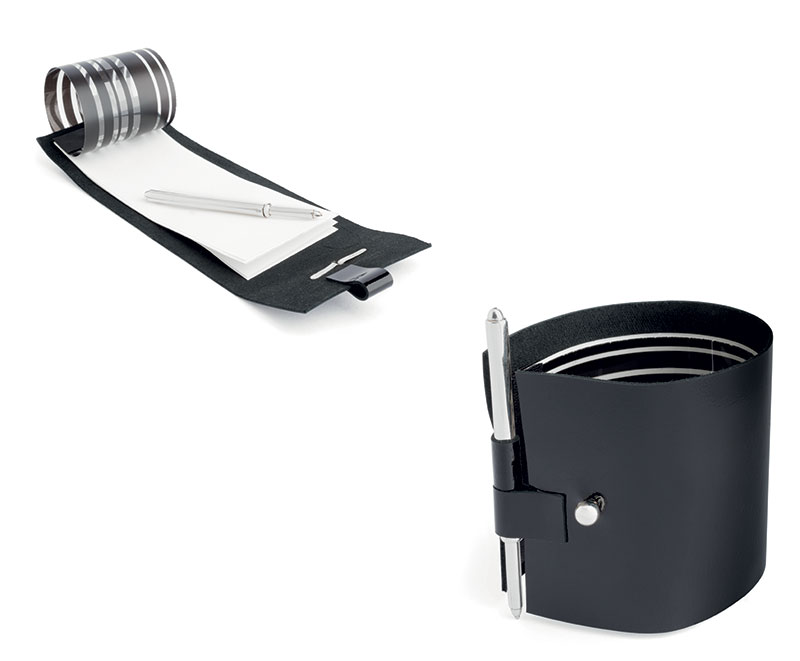 Travel Notes
BHAWNA BHATIA D'ANELLA – 2° Premio
for
Anna Fornari
Gioeilli d'Arte Artigianato Design
Bracelet
Leather, paper, acetate sheet, wood,
hematite, sterling silver
The attitude of the modern traveller has changed: more and more rarely will he keep a diary, both because of its often bulky size, and because, to fix his memories, he will prefer the immediacy of technology. Travel notes is a bracelet-notebook that allows you to jot down thoughts and emotions; while maintaining a compact, modern design, it promotes a return to tradition, to the ritual of writing by hand, which is the origin of history.