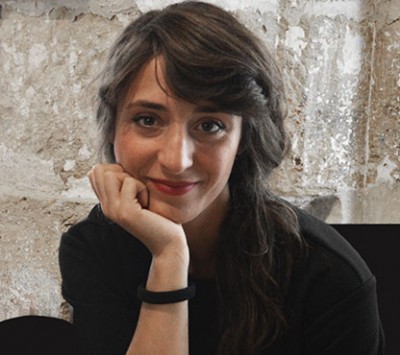 Biography
Irene Lionetti (1990) graduated with full marks in Design for Fashion Systems, specialising in accessory and jewellery design, from the Polytechnic University of Milan, in 2016.
Technique, research and experimentation are key words that guide her work, taking her, during her period of study, to seek and open up dialogue with specialist production companies in different areas, trying out artisan techniques as well as cutting-edge materials and technologies, seeking aesthetic and functional solutions that would bring something new and contemporary to jewellery design.
In 2012 she co-founded Handots, a project to give new life to fabric scraps from industry by using it for jewellery and accessories that were on show during "Will be: The Fabric Man" organised by Walnut Factory in September 2012.
In 2015, during a period of study in Finland, at the Jewellery Design Studio of Lahti University of Applied Sciences, she was able to expand her knowledge of jewellery and to experiment with using different materials. From silver and gemstones to paper, wood and fabric, and from gold to silicone, ceramics and printed textiles, recycled and 3D printed cellulose; she has already worked with different materials during her career.
In 2015 she was a finalist in the 4th edition of the "Next Jeneration" jewellery competition, with her gold and silicone design project, "Kinstugi". The piece was exhibited at the finalists' show in the Jewellery Museum, Vicenza, from 5 September 2015 to 7 January 2016.
In 2016, she completed her studies with "Shade", a project for jewellery pieces to be incorporated into swimwear, with the function of protecting the most sensitive areas of the skin from exposure to the sun and of decorating the body at the same time, using experimental materials and cutting-edge technologies such as 3D printing. The project went on display at the "Milano Moda Graduate" show in June 2016, the event that showcases the most innovative design projects by students from 16 different fashion schools in Italy.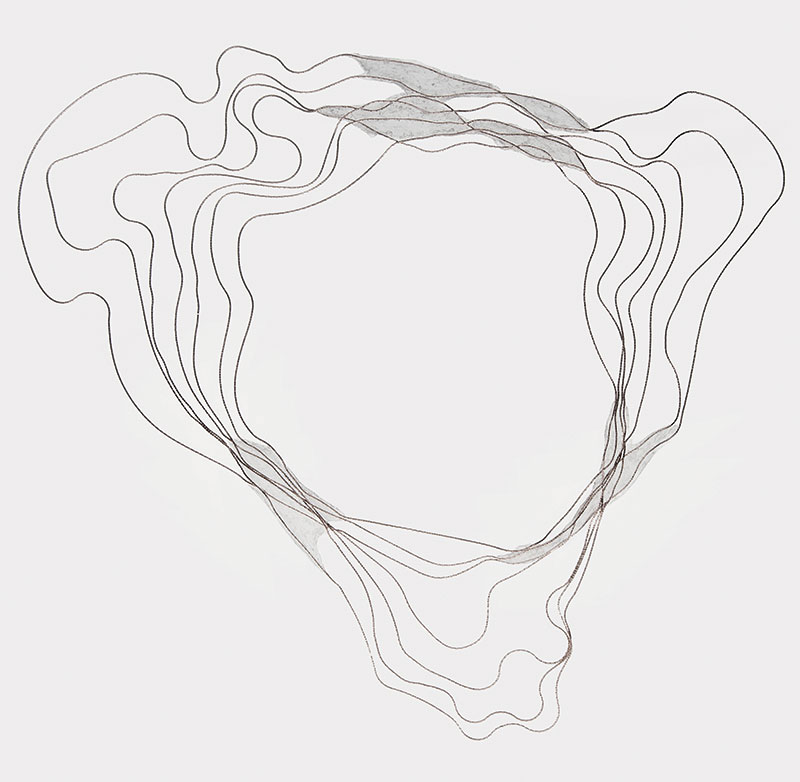 Kintsugi, 2015
Italy
Irene Lionetti
for Fancs V.
by Simona Elia
necklace
silver, silicone