September 7, 2019 - April 13, 2020
by Alba Cappellieri and Livia Tenuta
The exhibition 'Precious Art: the jewellery sculptures of Salvador Dalí' presents a selection of works of art that aim to convey the artistic diversity of Salvador Dalí and his passionate attempts to express himself in space, in three dimensions.
The exhibition is divided into three sections and consists of 18 sculptures produced between 1949 and 1979: the Dalí d'Or, the jewelled sculptures and the silver sculptures.
There are 12 works in the Dalí d'Or collection, ten of which displayed at the exhibition, which Dalí produced from pure gold in the late 1960s using his collection of Dalí d'Or coins. The Dalí d'Or-Objets Montés were created to emulate royalty in all its excess and splendour and include magical mirrors, pendants with serpent motifs and emblems in honour of the sun.
The jewelled sculptures pay tribute to Dalí's most important iconographic images, like the ballerinas, the angels and the watch. They are made from 18-carat gold and encrusted with precious stones, diamonds, rubies, emeralds and sapphires. Each work of art is mounted on a translucent rock crystal base and signed in gold by Dalí.
The silver sculptures form part of a limited edition series and include the 'Profile of Time', which echoes the famous 1931 painting The Persistence of Memory in which the melted watch appeared for the first time.
Alessandra Possamai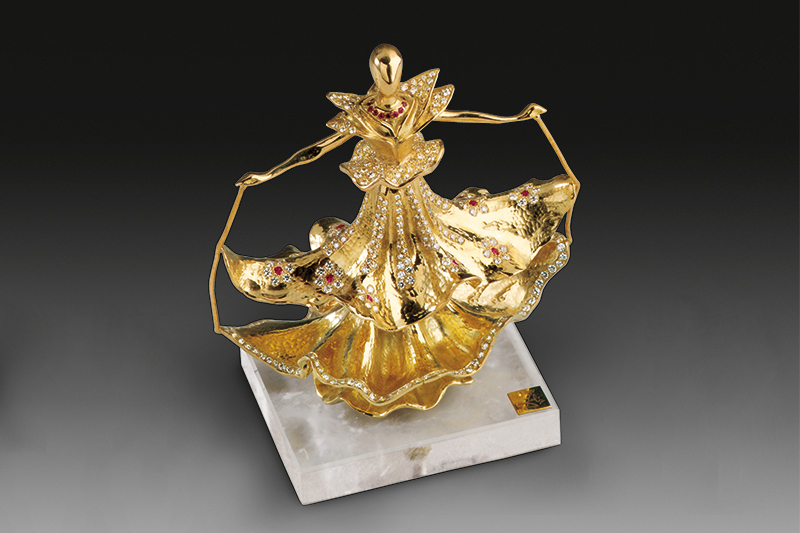 Ballerina Daliniana
Conceived in 1949, first cast in 2008
18 karat gold, precious stones: diamonds and rubies
Tecnique: lost wax process
Edition: 12
Created by Dalí: idea, image, original maquette
Created by artisans: lost wax process, gemstone fitting
Danza del Tempo III
Conceived in 1979, first cast in 2008
18 karat gold, precious stones: diamonds and rubies
Tecnique: lost wax process
Edition: 12
Height: 8 cm
Maquette: original gouache, Dance of Time, 1979
Created by Dalí: idea, image, original maquette
Created by artisans: lost wax process, gemstone fitting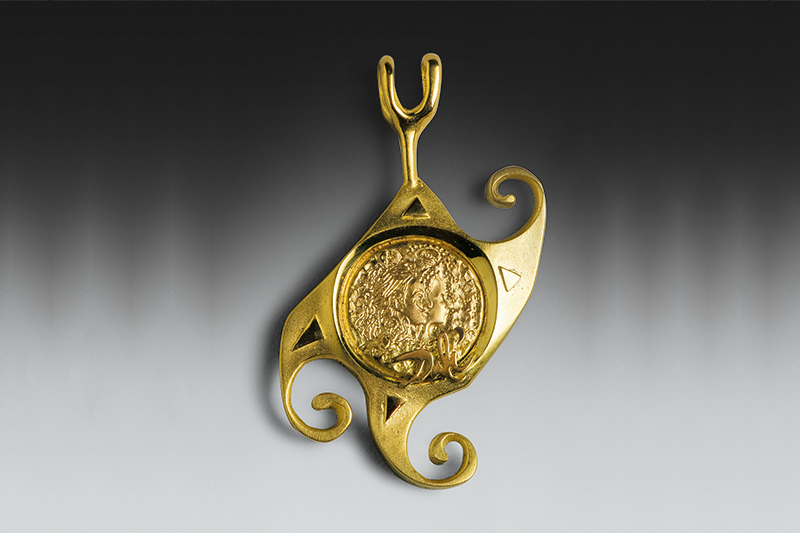 Pendetif Dalinien
1967 , 18 karat gold
Tecnique: assemblage of gold and cast coins
Edition: 300
Height: 5 cm
Created by Dalí: idea, image, original maquette
Created by artisans: coin mold, casting, assemblage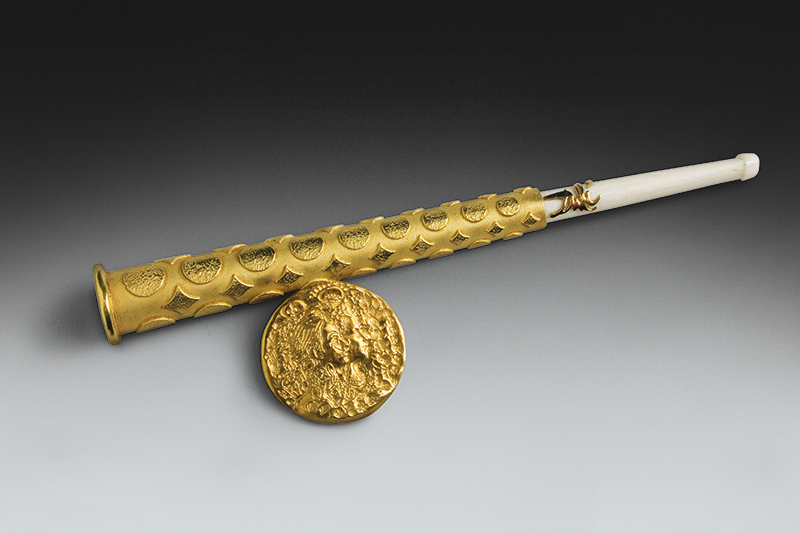 Porte Cigarette
1967, 18 karat gold
Tecnique: assemblage of gold and cast coins
Edition: 300
Height: 3,5 cm
Created by Dalí: idea, image, original maquette
Created by artisans: coin mold, casting and assemblage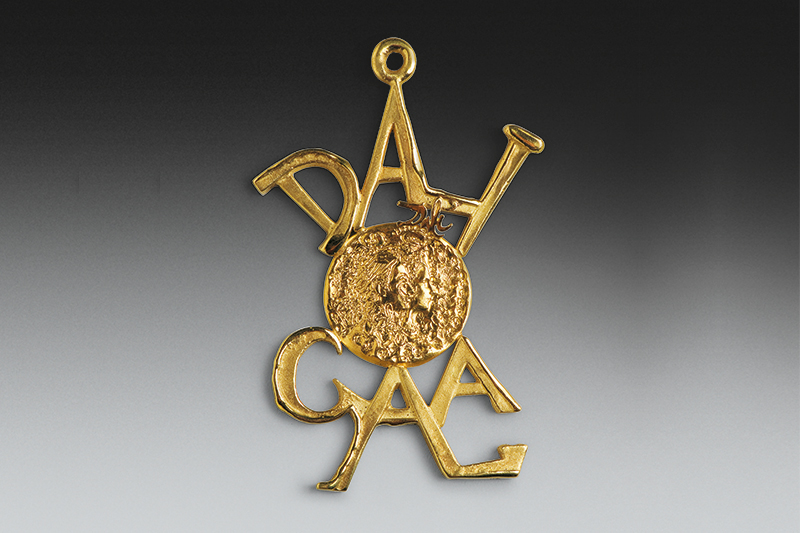 Pendentif-Dalì-Gala
1967, 18 karat gold
Tecnique: assemblage of gold and cast coins
Edition: 300
Height: 7,5 cm
Created by Dalí: idea, image, original maquette
Created by artisans: coin mold, casting, assemblage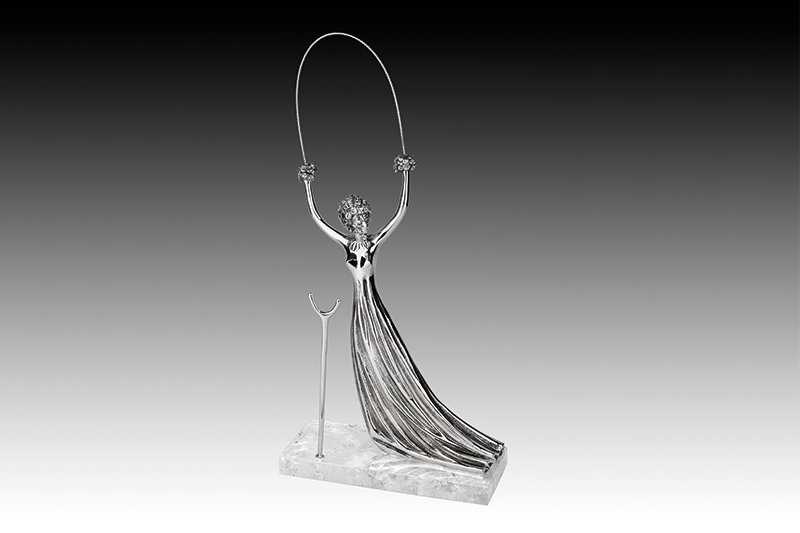 Alice in Wonderland
Conceived in 1977, first cast in 2015, silver
Tecnique: lost wax process
Edition: 49 + 5 EA
Height: 43 cm
Base: rock crystal
Maquette: original gouache, Alice in Wonderland, 1977
Created by Dalí: idea, image, original maquette
Created by artisans: lost wax process