22nd September 2018 – 17th March 2019
Curated by Alessandra Possamai
The aim of the exhibition 'Jewellery of power: crowns and tiaras' is to be an excursus among crowns and tiaras of the past and present, focusing attention on what they are and what they have been. An authentic leap into the tastes and styles of different eras through the works of great artists. A world of creative interest, a testing ground for contemporary goldsmiths and designers.
On display, precious items, symbols of political, social, economic and emotional power and, at the same time, a sign of the excellence of gold art, "works that are present and still extremely current in jewellery production, true icons of style in the past and even now."
The exhibition therefore blends different times and contexts, presenting crowns and tiaras from high jewellery to fashion, confirming and enhancing the Museo del Gioiello's pluralistic and inclusive spirit.
Alessandra Possamai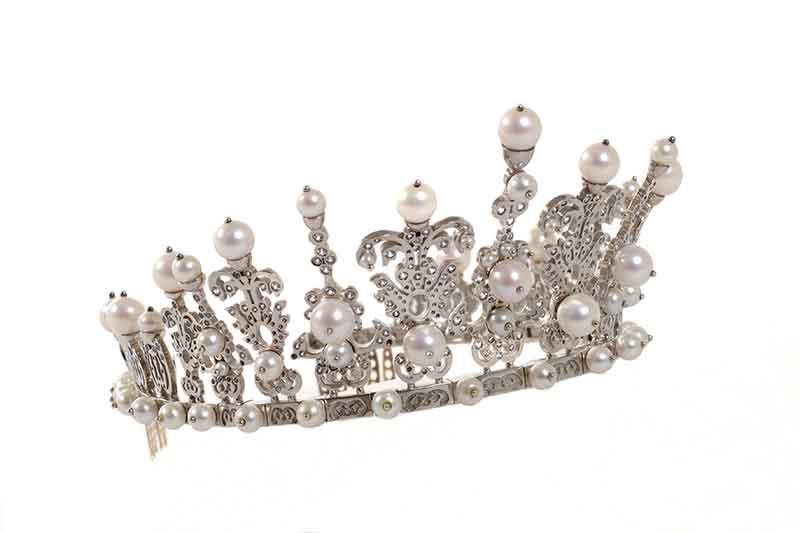 Ballarino Cavour Jewellery, Tiara, 2010
white gold 750/1000, palladium 9 silver, faceted white sapphires 77kt, 70 natural cultured white pearls, h 7 cm, semi-circumference 12 cm, length 13.5 cm, Ballarino Cavour Collection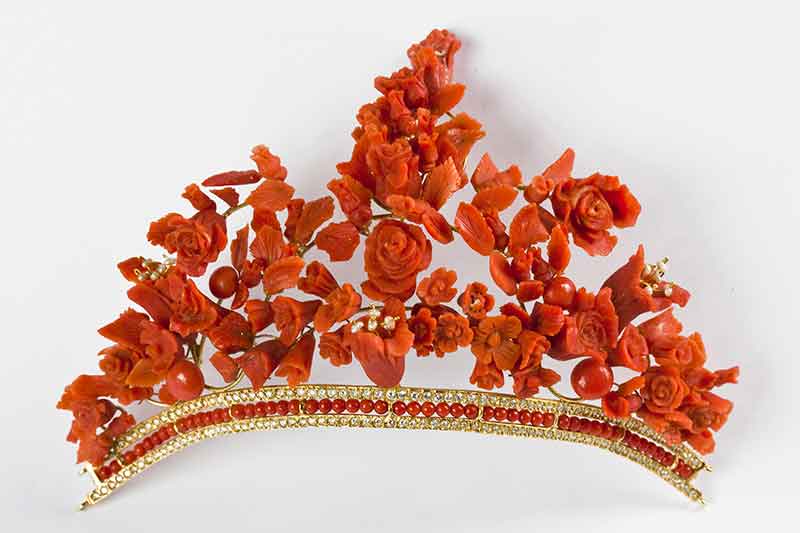 Tiara, 2002
gold, rubrum coral, brilliant-cut diamonds, orientai beads,
semi-circumference 14 x 11.5 cm, Collection of the artist Platimiro Fiorenza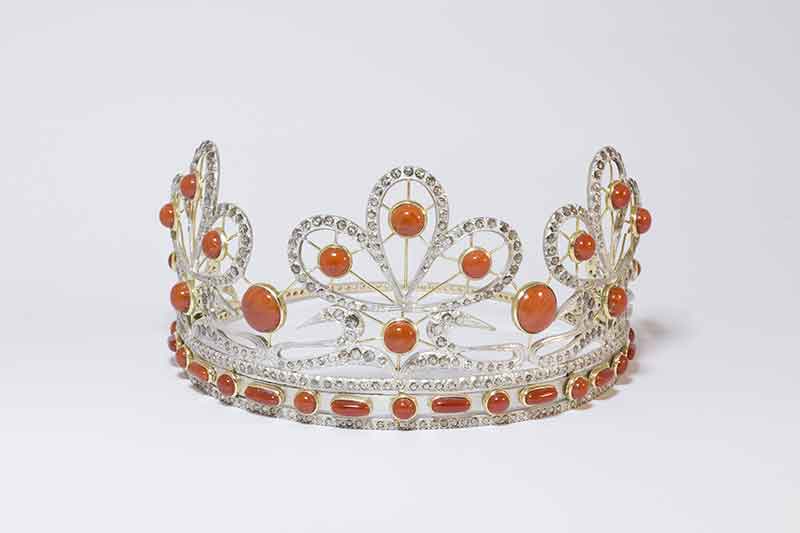 Crown, 2018
gold, silver, rose cui diamonds, rubrum coral, 0 17 x 9 cm, Platimiro Fiorenza, author's collection
Crown, 1986

For King Claudio in Hamlet cinematographic adaption by Franco Zeffirelli played by Alain Batas, silver plate embossed by hand with semi-precious stones, 22 x 16 cm, Gerardo Sacco Archive.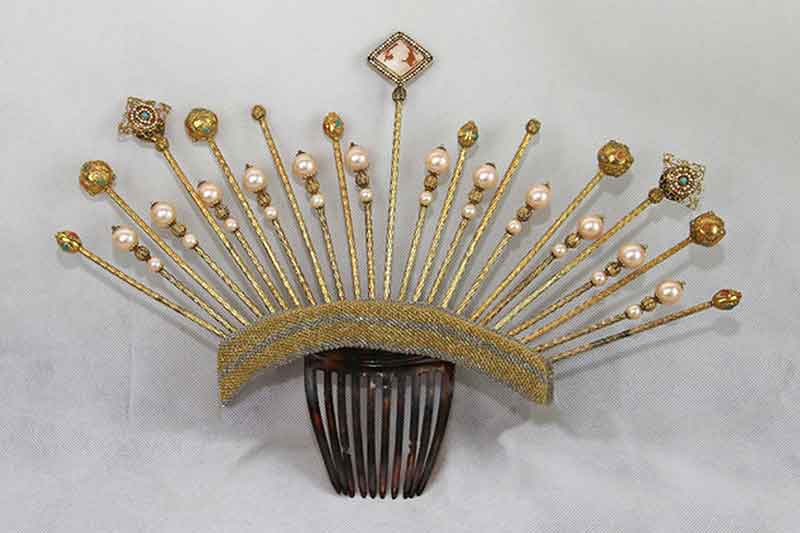 Guazza, 2010
For I Promessi Sposi, theatrical adaption by Michele Guardì, 925/000 silver, pearls, central carneo, hollow spheres, 24 x 35 cm, Gerardo Sacco Archive.