TIMELESS SEDUCTION
CORALS AND CAMEOS BETWEEN MEMORY AND INNOVATION
MARCH 20 – JULY 1, 2015
Along a suggestive tradition and innovation path, the exhibition presents over 100 jewels : sets, necklaces, bracelets, brooches and cameos, extracted from the rarest, most prestigious materials found in the sea and transformed into splendid jewels by companies in Torre del Greco, some founded over a hundred years old. A project valorising the productive skills of Italy's main district working corals, cameos and pearls and one of the best known in the world.
In collaboration with:
Ascione Giovanni e Figlio srl
Aucella srl
Salvatore Collaro srl
Cameo Italiano
Ciaravolo (Enemi Europe Gioielli)
Condis
Condito Giovanni srl
D'Elia 1790
Antonino De Simone srl
De Simone Fratelli srl
Eva Nueva by F.lli Iacobelli srl
Gentile Francesco e F.lli snc
Idea Coral srl
Enzo Liverino srl
Bruno Mazza srl
Mattia Mazza srl
Mondial Coral srl
Rajola spa
Mondial Coral srl
Rajola spa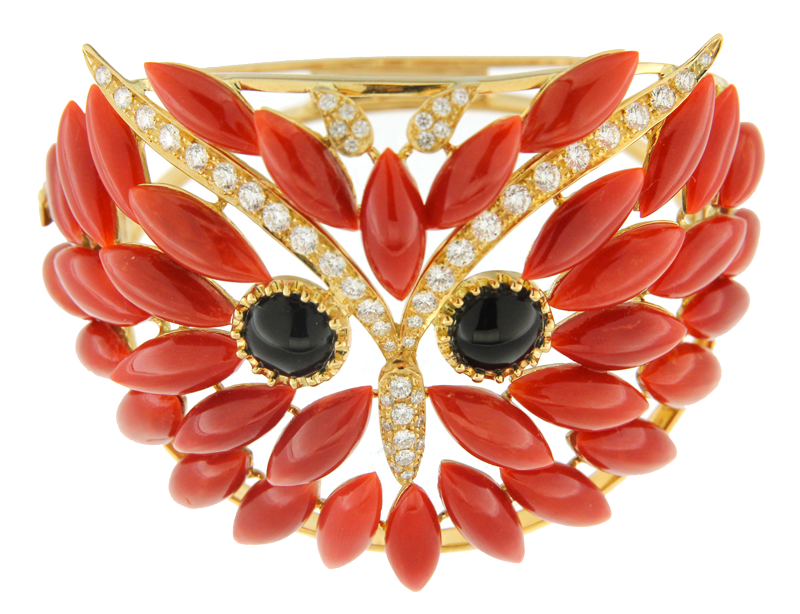 Ciaravolo
Handmade bracelet, made of gold 750, diamonds KT 2.03, Mediterranean red coral feathers and black coral eyes.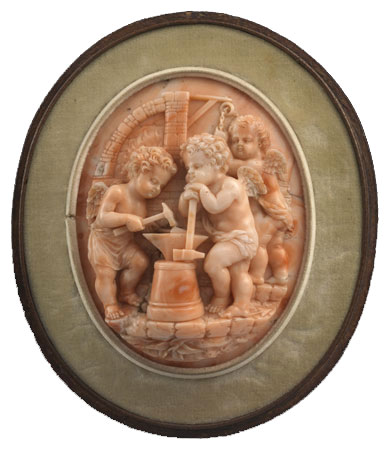 Antonino de Caruso
Cameo portraying "Cupid's forge". Pacific coral. Manufactured in Naples, late 19th century. This important cameo is inspired by a theme found at Pompeii in the Vetti's House.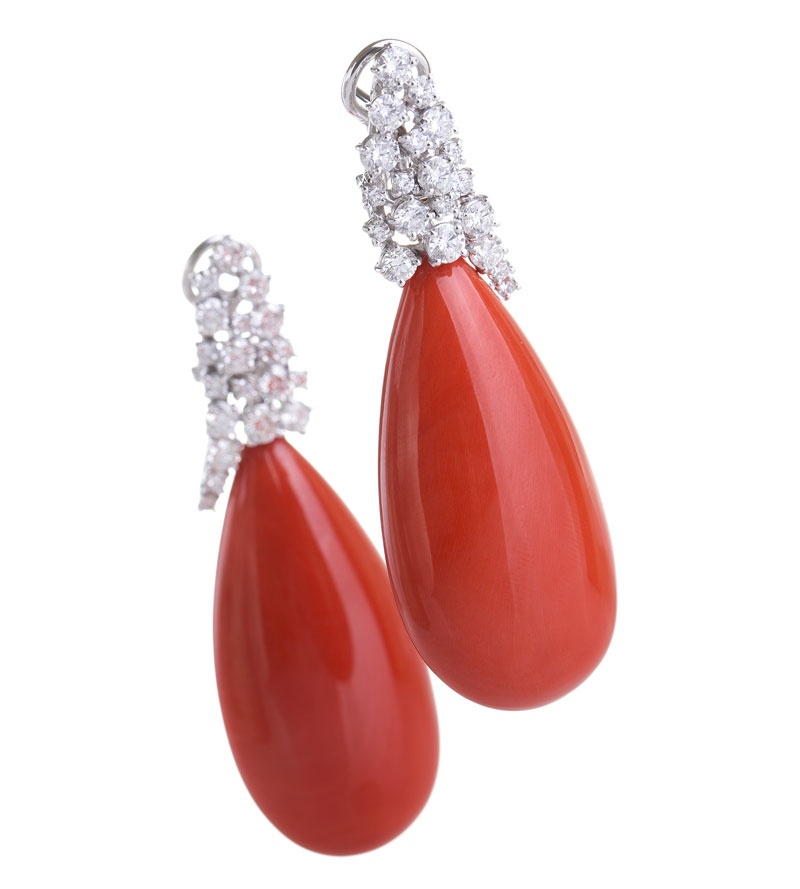 Mondial Coral - Rovian Jewel
Pacific "momo" red coral (corallium elatius) earrings and pendant, 18kt white gold and diamonds.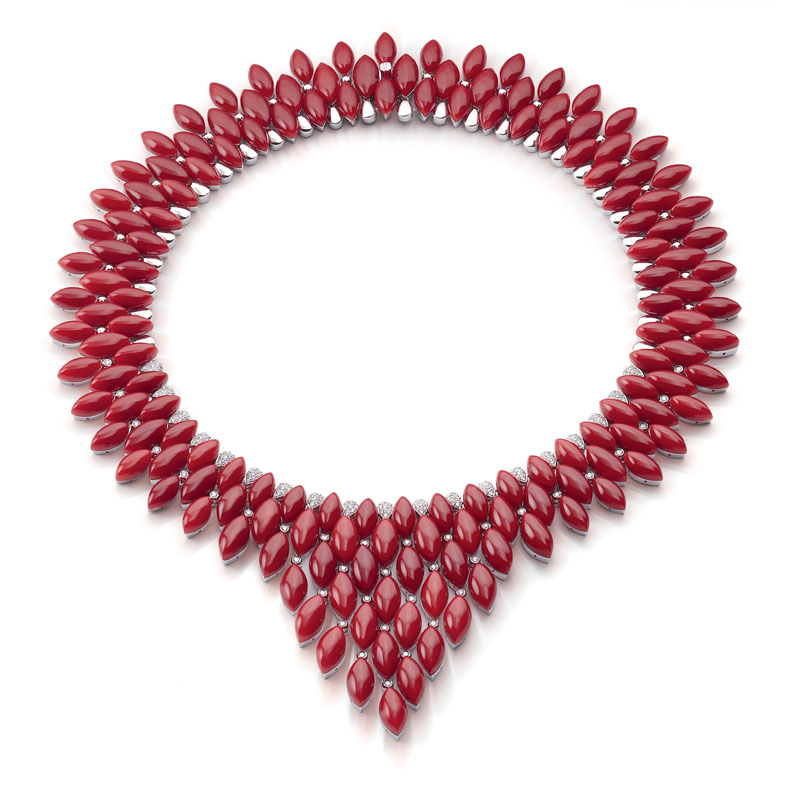 Rajola
Japanese Moro coral parure. Classical design, reinterpreted with very modern and innovative techniques. CUPIDO Collection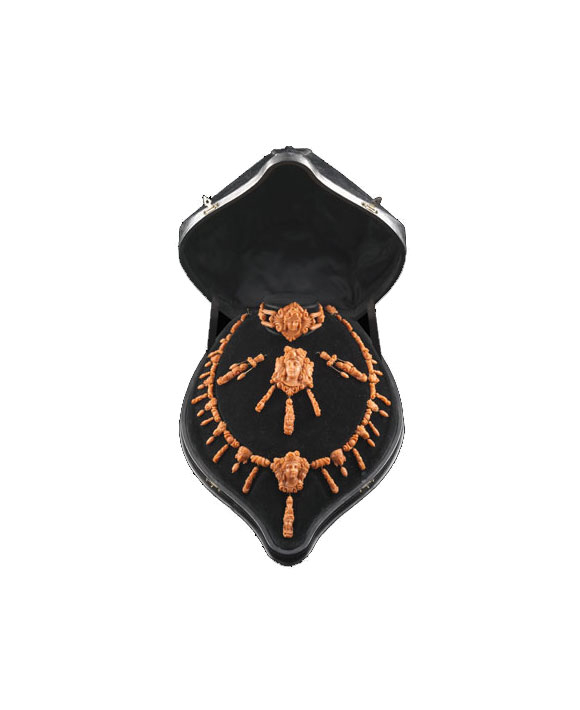 Antonino de Simone - Parure
Mediterranean coral parure. Manufactured in Naples. 1840 – 60