Themba Mantshiyo
Designer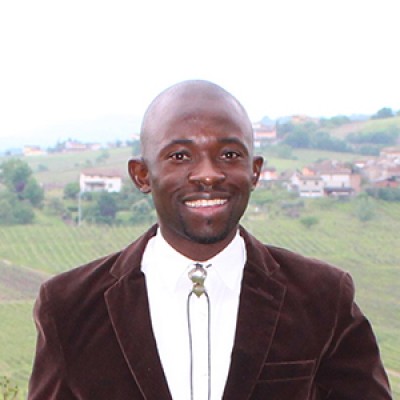 Biography
Themba Mantshiyo is a very passionate and multifaceted artist and designer, who uses jewellery as a medium of self-expression. In his brief career he has won numerous awards such as Thuthuka jewellery awards in South Africa and his artworks have been published in local and international magazines like Aurum eve. He experiments with different mediums and in different disciplines. He believes that art and design are connected. Mantshiyo uses an interdisciplinary approach to explore his inner self and develop his unique ideas.
Mantshiyo started his career in 2010, when he obtained a certificate in jewellery design and manufacture. He then went on to further his studies at the University of Johannesburg and obtained a national diploma in jewellery design and manufacture. He is currently studying goldsmith art and design at Tari Design School in Italy.
He believes in total design. He uses design to communicate, inform and share. Mantshiyo says "design is my language and it takes different forms and meanings through the chosen medium".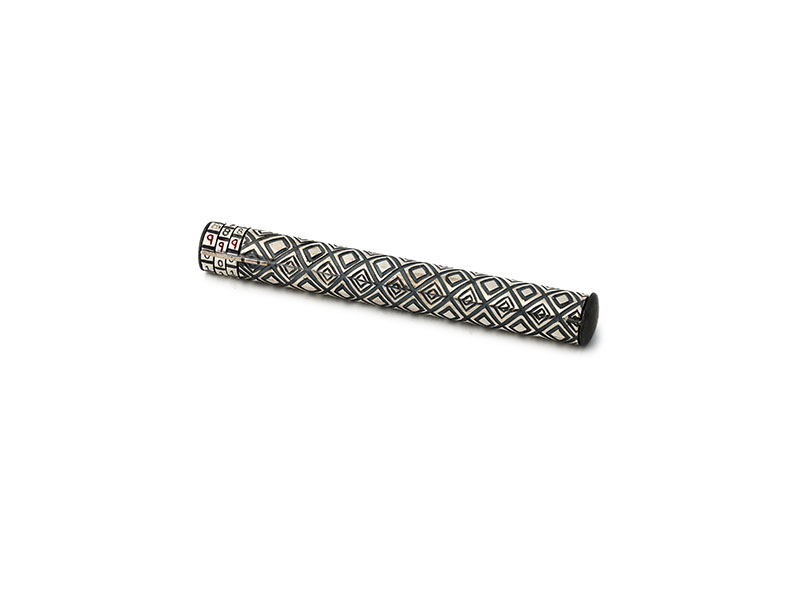 The Last Cigarette
THEMBA MANTSHIYO
brooch
oxidised silver, alpacca
The Last Cigarette tries to face the smoking habit problem. The counting system on the brooch keeps track of the number of cigarettes smoked in a day thus helping the wearer to be more aware of the addiction and decide to quit smoking. The case-jewel, which can contain just one cigarette, creates an alternative sensorial experience based on an exploration of the senses of sight and touch: not only the act of smoking gives smokers satisfaction, it is also the ritual itself, especially the tactile experience of holding the cigarette while smoking.