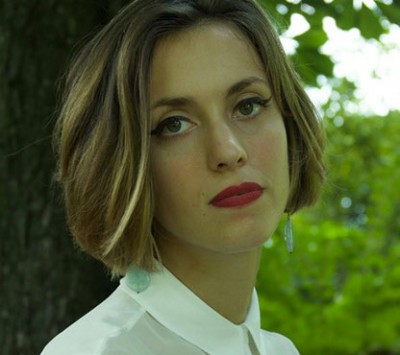 Biography
I am a student of the Polytechnic of Milan university and this part of my training is the result of a process that began when I was just a child.
I always loved to draw, learn and discover all that new technologies offer me every day. In elementary school I wanted to do the Art High School to become conservator, at the High school I wanted to go to university to become designer.
I graduated in July 2016 and now I have decided to continue my education following the Master of accessory Design always at the Polytechnic of Milan. Over the years has grown in me a passion for the shapes inspired by nature, to small, almost imperceptible details that go beyond the simple act of "looking". Only by observing them with new eyes can be the basis of our inspirations.
The design should be a product which, once finished, we can convey emotions. The beauty of all that surrounds us is that everyone sees it and feels it his way, if it is to be appreciated and understood.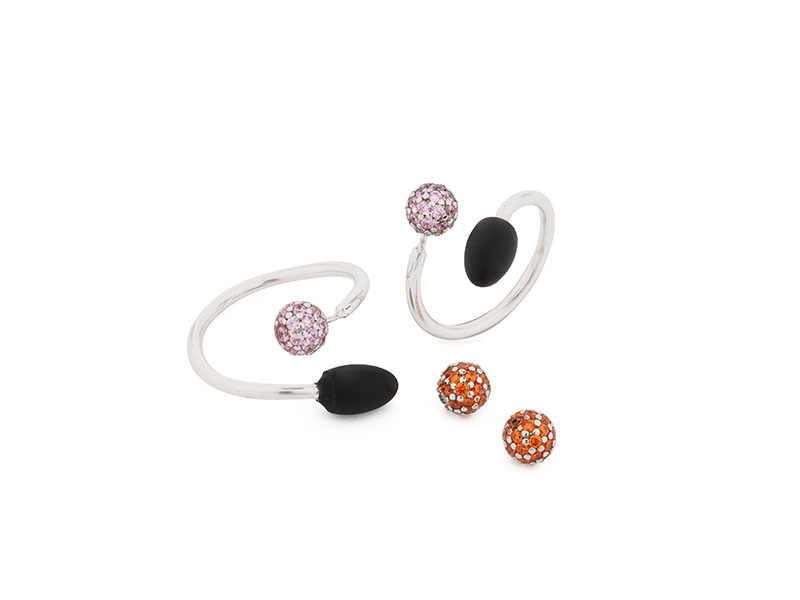 Silence
SOFIA SILVESTRI
for ROBERTO COIN S.P.A.
earring-ring
silver, zircons, silicone
Silence is a multi-functional project that re-interprets standard earplugs with an ornamental twist.
Useful when travelling, sleeping or simply when one wants to absent him/herself from the rest of the world, these coloured plugs with their supporting structure can be worn in several ways. They can be used as comfortable ear jewellery, taking advantage of their practical and traditional function as earplugs, or covered with special silicone covers and worn on fingers, merely as an ornament.