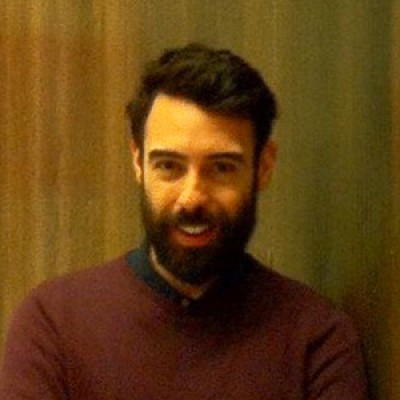 Biography
Marco Di Biagio was born in Rome in 1987.
After obtaining his High School Diploma at the "Mario Maffei" III Artistic High School, encouraged by his father's work, he continued his studies in gemmology and qualified at the HRD Diamond Centre in Antwerp. In 2017, following several years of employment in a sector company and motivated by his own passion, he decided to broaden his vision of the jewellery world and attend a Higher Education Course in "Jewellery Design" at Milan Polytechnic.
His aim now is to create design items that meet the principles of functionality by combining technical skills with his innate creativity.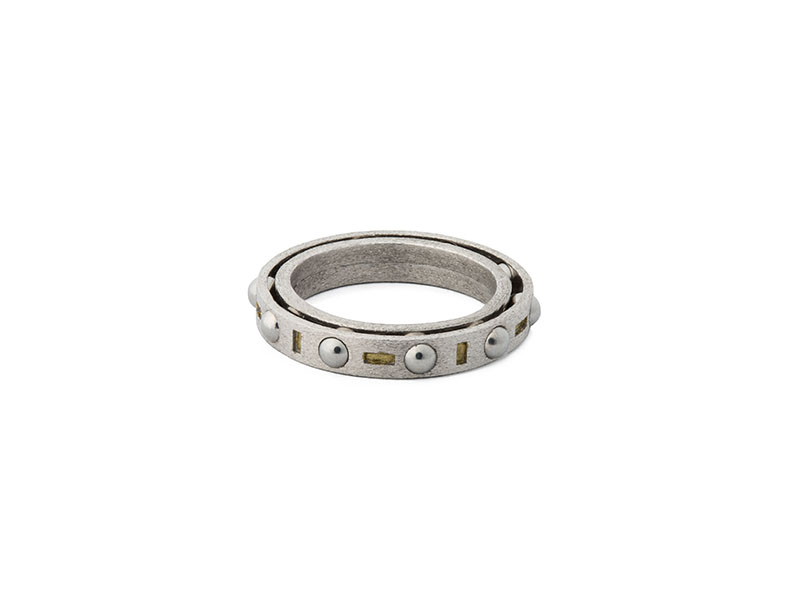 OMG
MARCO DI BIAGIO
for TOUSCE' S.R.L.
ring
silver, steel
The design takes an ironic look at faith in the modern age, where the fast rhythms of daily routine are so overwhelming. OMG, the acronym for Oh My God, is a re-vamped rosary-ring, whose function is to speed up prayer. The rotating structure is made of a mount set with ten spheres that can slide along the upper band. Using an optical illusion, alternate horizontal and vertical engravings on the band compose the shape of the cross with the movement. Bitter irony on how, in the modern rat race, we cannot find the time to devote ourselves to the ritual of prayer.