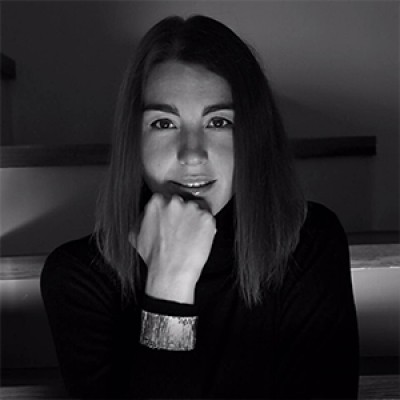 Biography
I was born in Treviso in 1987. My compulsory education was business-oriented, after which I enrolled at the Faculty of Law. I worked in the family business for four years where I dealt with the after-sales service. However, since my teens I had always been enormously attracted to art, especially jewellery, a world that truly fascinated me. I have always believed that I inherited my artistic vocation from my great-grandfather, the sculptor, Toni Benetton, whose works have been a source of inspiration for some of my creations. It was in 2015 that I decided to embrace this passion and change my line of work. In 2016 I attended the Jewellery Design course at Milan Polytechnic's Poli.Design with Director Professor Alba Cappellieri. After completing the course, I did a two-month work experience at Mia's Italy and in June 2016, I met my Maestro, Fernando Betto, with whom I took a basic and advanced course in goldsmith art. Working at the jeweller's bench has thus given me the means to express myself by creating. At the end of 2016, I founded my own brand, Cristina Fava Jewels. In March 2017, I participated in the "Percorsi Inversi" Exhibition held at the San Rocco Oratory in Padua with "Rosa del Deserto" (Desert Rose), one of my creations.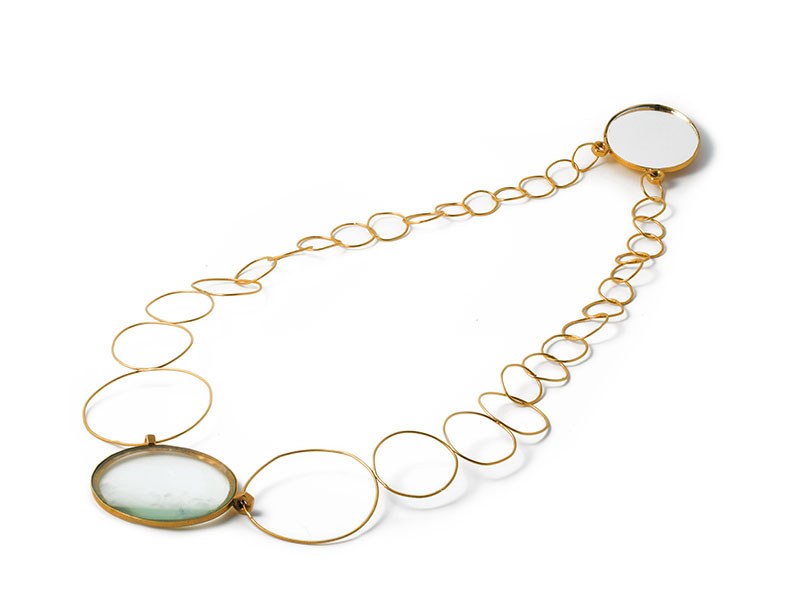 Rifletti-Ti
CRISTINA FAVA - Special Mention
for EMMA FRANCESCONI
necklace
gold-plated brass, mirror, magnifying glass
A symbolic piece of jewellery that merges functionality and spirituality. The magnifying glass invites the wearer to make room for the inner self; the mirror is placed on the wearer's shoulders to remind all those who judge the importance of looking at themselves first; the chain, the link that keeps the magnifying glass and mirror together, is made up of various sized metal rings: large and welded near the heart to enhance the importance and fragility of the spirit, smaller and intertwined at the back, acting as invitation to leave appearances and everything that distances us from the real essence, behind. Reflect yourself, reflect.