Gio' Pomodoro: an enlightened artist, from sculpture to jewellery
"Hosting the exhibition at the Museo del Gioiello is an honour to the great sculptor and his essence," says Bruto Pomodoro during an interview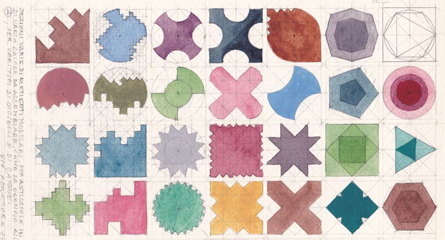 The splendid exhibition featuring "Jewellery by Giò Pomodoro: the sign and the ornament", curated by Paola Stroppiana, on the ground floor of the Museo del Gioiello Jewellery Museum in Vicenza, located inside the Basilica Palladiana, will continue until 19th September.
The exhibition, which presents 60 works from the early 1950s to the end of the '90s, is a tribute to the Maestro from the Marche, one of the twentieth century's greatest goldsmiths, engravers and sculptors.
16 years after his death, the exhibition provides a valuable opportunity to make the public aware of the contribution that the great sculptor made on the modern conception of artist jewellery with his works of art and their rare beauty.
"My father was an all-round artist, and this exhibition represents him with particular focus on his jewellery works," says Bruto Pomodoro, the artist's son. " In these pieces, design encounters the world of jewellery, as rarely happens in the history of this sector where tastes and styles often tend to standardize. However, in the late post-war period, some of the big jewellery companies asked artists like Arnaldo and Gio' Pomodoro to give a different and less classic imprint to their creations. The two brothers were thus engaged to look for other young talents in the arts world in order to achieve this noble cause.
Many items among the works displayed come from private collections and some were exhibited at the Guggenheim in New York in 1994: jewellery that is as refined, eclectic and futuristic yesterday as it is today. "One of my father's strong points was his ability to go from art to art with an intrinsic modernity within his very essence. His was a journey in time from jewellery to sculpture. One only has to think that the fundamentals of Euclidean volume torsion that he applied to his works in the '70s are now at the basis of several international architectonic plans.
He was a forerunner of the times, even in jewellery. He did not design jewellery as a smaller version of sculpture but rather as items of art to be worn. He therefore not only united design with the jewellery-making technique of which he was a master, but also with wearability."
The exhibition was arranged thanks to collaboration with the Gio' Pomodoro Archive and includes jewellery items from all over the world to provide a better demonstration of the various phases of his research and to understand his stylistic evolution. In the field of jewellery art, in fact, Pomodoro's studies achieved extremely high results as of the 1950s when his jewellery shifted from figurative to informal, to jewellery in pure gold-embossed sheet and cuttlefish casting, an extremely ancient technique of which Pomodoro was a highly acclaimed expert. It then goes on to the geometrism of the 1970s amid mechanical elements and enamel chromatism and coloured stones up to the '80s with references to classic culture and new experiments on hard stones in the 1990s.
Not just precious materials: "From the '70s, Gio' Pomodoro began to use less gold, platinum and classic gems, such as emeralds, rubies and sapphires. His aim was to experiment in jewellery-making by creating design items that could be accessible on a much larger scale. At this point he used stones like malachite or lapis lazuli, which were rarely used in those days, favoured silk or nylon threads over gold mesh, enamels with a particular French technique dating back to the 1700s and other items of everyday use, even of animal origin, to take the item's value back to a tribal, ornamental and ancient key. In short, in his opinion, anything could become jewellery."
The exhibition is located in the prestigious context of the Museo del Gioiello, which in turn is an area inside the Basilica Palladiana. An ideal location for hosting the works of Pomodoro, as Bruto points out: "The rooms inside the Museo del Gioiello jewellery museum are just perfect for my father's creations. A single and solid common thread unites them and allows them to travel in unison. Indeed, while the Museum's rooms are the medieval halls of the Basilica, in a harmonious temporal and architectonic crescendo that starts on the ground floor and continues to the upper Renaissance area with the imprint of Andrea Palladio, Architecture's absolute genius, on the other hand the exhibition expresses the true essence of Gio' Pomodoro, a humanist among the arts and in time, who knew how to unite design, jewellery art, classicism and ground-breaking ideas."
An extraordinary and unmissable occasion, open Tuesday to Friday from 3 to 7 pm and at the weekend from 11 am to 7 pm. Tickets can also be purchased on-line