Wednesday, 21 October 2020
Designed in Vicenza: eccellenze e creatività
The talent of the best designers in the area with valuable creations exhibited in the spaces of the Palladian Basilica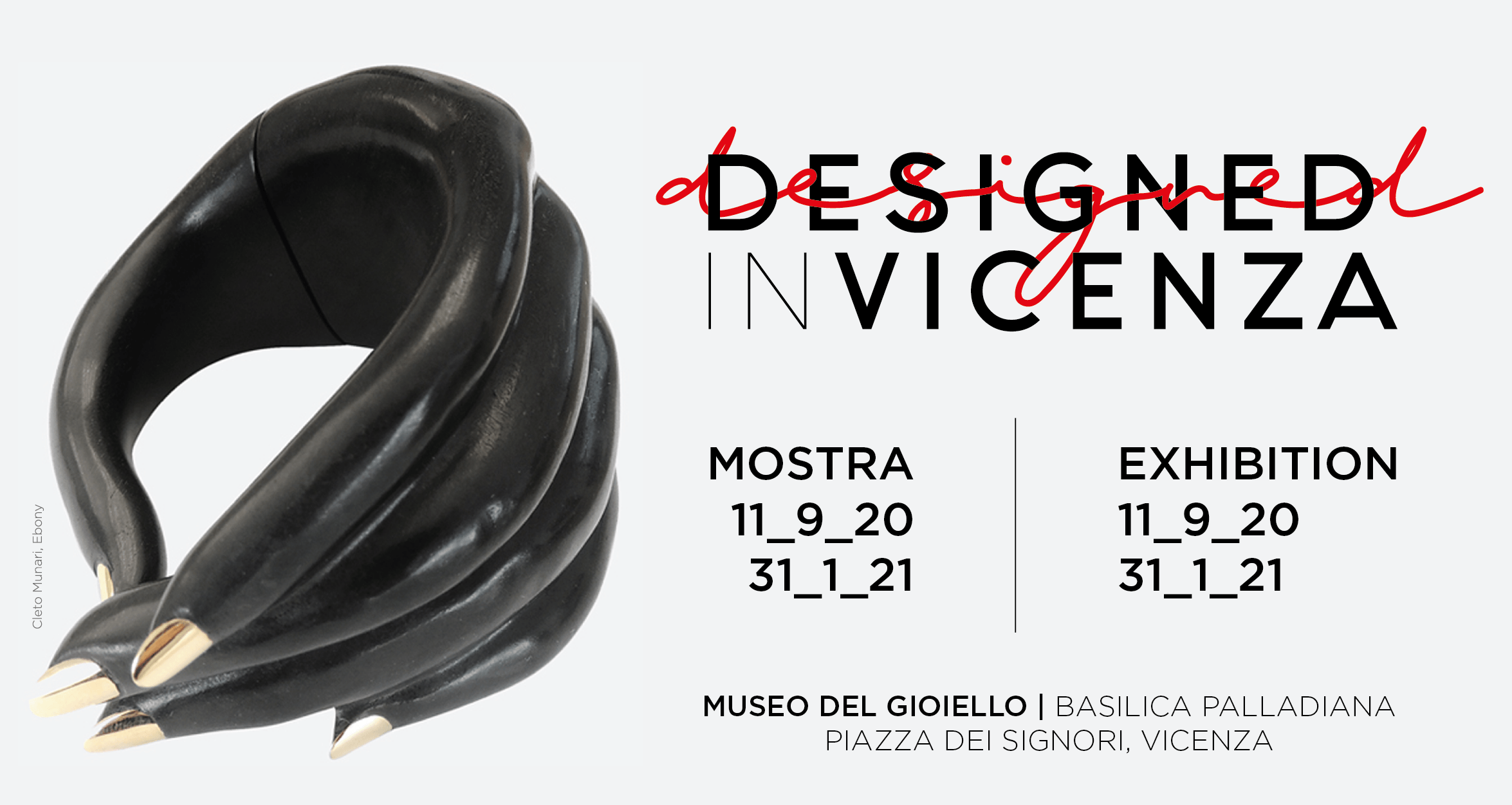 Extraordinary and fascinating, the "Designed in Vicenza" exhibition at the Museo del Gioiello features 35 works created by the excellence of the Vicenza area. They are, in fact, unique and exclusive creations, by the most renowned designers, housed in the famous rooms of the Museo del Gioiello, in the heart of the Palladian Basilica of Vicenza.
The exhibition, curated by Alba Cappellieri and Livia Tenuta, will present a selection of jewels and works created by some talented designers and design studios from Vicenza.
An exhibition dedicated to the excellences of the territory that have been able to transfer the principles of design to the world of jewelry: eight protagonists who, through their visions and languages, have been able to capture the spirit of the time, transforming it into jewels and projects capable of enclosing ideas, truths and beauty.
8 creatives, from Atelier Crestani to Brogliato and Traverso, Aldo Cibic, Matteo Cibic, ivdesign, Cleto Munari, Reggiani Ceramica and Joe Velluto, in an artistic journey aimed at painting "good design" and tracing the aesthetic and experimental boundaries of the territory Vicenza.
In fact, if historically jewels have always been the middle ground between art, craftsmanship and design, from luxury to the avant-garde, from dazzling preciousness to more conceptual values, these creations are part of a path halfway between art and fashion.
For a long time the value of a jewel has been synonymous with preciousness, and today its value is the result of the quality of the project as well as the creative ability of the designer in order to generate a storytelling that surrounds the object between formal, material, innovative manufacturing technologies and techniques.