The Crown and Breastplate of the Madonna di Monte Berico: a story from Vicenza
An original guided tour of the Diocesan Museum and The Jewellery Museum to discover two unique masterpieces, emblems of the city of Vicenza's devotion to the patron saint since 1900 and an example of the skills of Vicenza's goldsmith craftsmen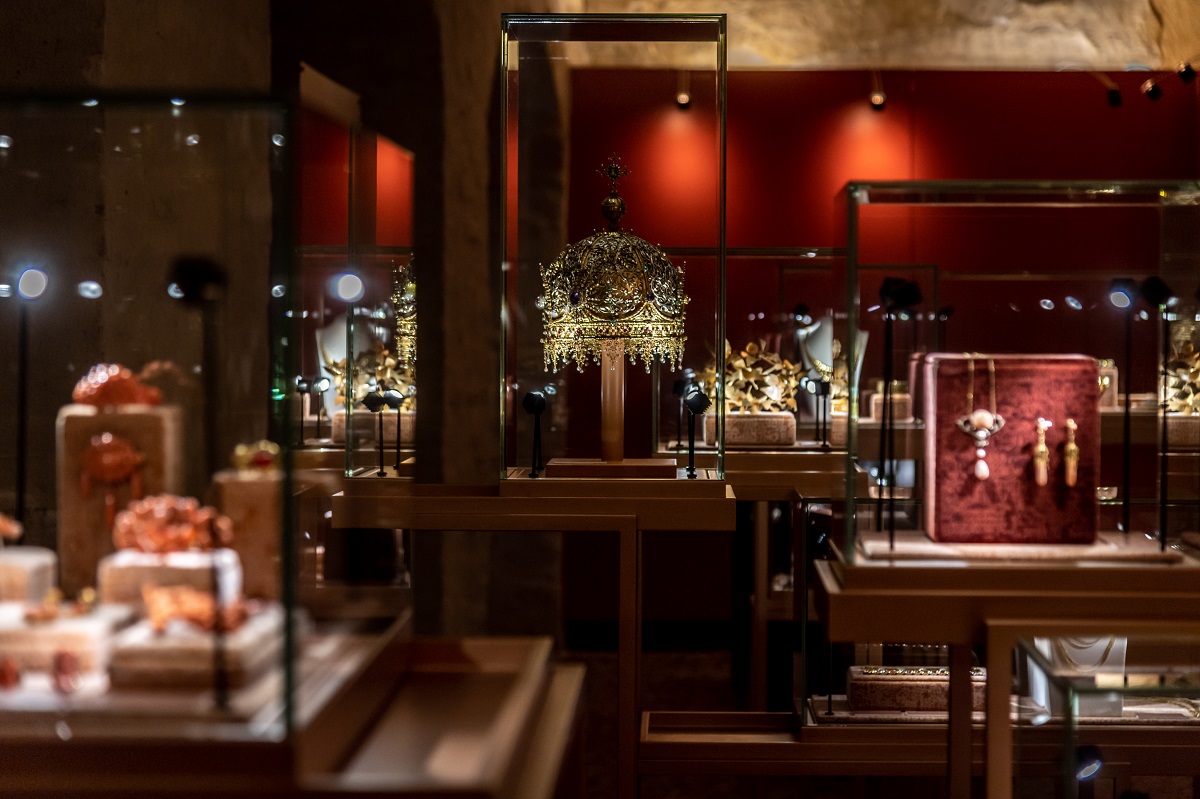 On Saturday, June 10th, at 10 am and 3 pm a cross-museum itinerary will start between the Diocesan Museum and The Jewellery Museum, from Piazza Duomo to Piazza dei Signori which leads visitors to discover the treasure so dear to the people of Vicenza. Between the rooms of the two museums, visitors will be accompanied by the story of the birth and development of the cult of the Patron Saint of Vicenza which is intertwined with the history of goldsmith techniques and innovations of great charm.
The tour will start from the Diocesan Museum, where participants will be able to admire the Chalice of the church of Santa Corona (17th century), the Reliquary of the Holy Thorn (13th-19th century) and the processional cross of the Cathedral (15th century). These three prestigious silver artifacts are pieces of sacred art inspired by a commission chosen in 1899 for the creation of the crown which on 25 August 1900 the patriarch of Venice, mgr. Giuseppe Sarto, placed on the head of the statue of the Blessed Virgin, is now placed on the main altar of the Sanctuary of Monte Berico.
Arriving at The Jewellery Museum, visitors will be able to appreciate live the crown and the breastplate of the Madonna of Monte Berico, the two masterpieces of the Vicenza goldsmith's art made from pre-existing jewels of great value and fine workmanship. These include the ring donated by Pope Leo XIII, set in its entirety on the front of the crown to sanction the solemnity of the event, or the cross donated to the sanctuary by Bishop Marco Zaguri which shines in the center of the pectoral, in a harmonious combination of refined creations, chosen from the thousands of offerings received for the coronation and then set and fused together.
Observing the uniqueness of the composition created starting from earrings, rings, brooches, crosses in yellow gold, diamonds, peridot, amethyst, rubies, sapphires, pearls and colored stones, it is possible to retrace the history of Vicenza jewellery from the 18th to the 20th century.
SATURDAY, June 10th, 10 am and 3 pm (departure from the Diocesan Museum)
COST: €12.00
DURATION: about 1h
INFO and RESERVATIONS: ; tel. 0444226400 (subject to availability)