"L'estate che resta" by Giulia Baldelli at the Jewellery Museum
The book presentation of Giulia Baldelli's debut novel, moderated by Alessandra Ronchi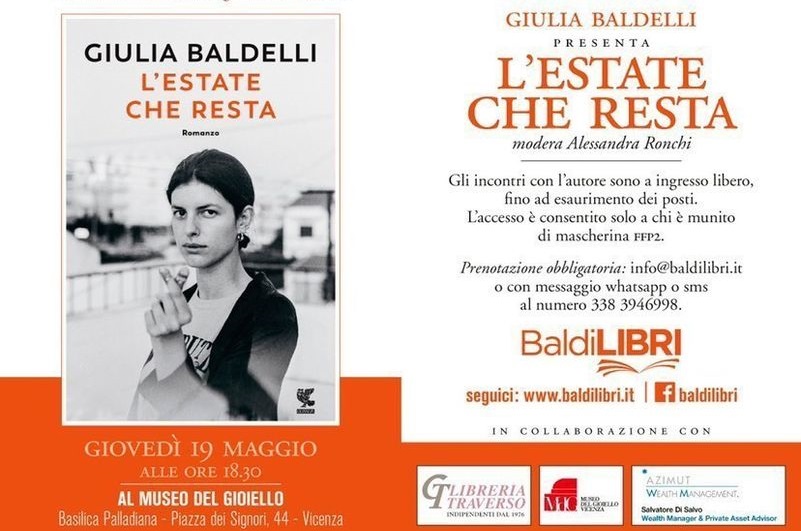 Thursday May 19 at 6.30 pm, BaldiLibri in collaboration with Libreria Traverso will present the debut novel "L'estate che resta" by the author Giulia Baldelli, published by Guanda, at the Jewellery Museum.
A surprising debut that tells a love story in its most tenacious and most passionate form, which does not care about genres, tolerates abandonment and resists the passing of the years.
Furthermore, the presentation of the book, open to all the most passionate readers, will be moderated by Alessandra Ronchi.
To participate it is necessary to register at or call +39 338 3946998.