At the "Museo del Gioiello" between reductions and benefits
Thanks to the new partnerships with Trenitalia, Touring Club, Feltrinelli, Fai and Amici dei musei e monumenti veneziani, starting this summer there will be many reductions for members and clients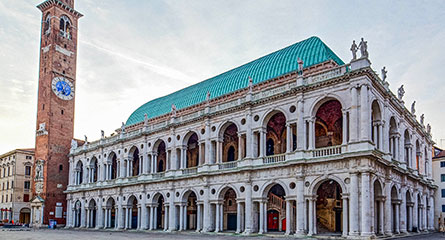 The Vicenza "Museo del Gioiello" presents the new agreements with some of the most important tourist and cultural networks such as Trenitalia, Touring Club, Feltrinelli, Fai and Amici dei musei e monumenti veneziani.
Thanks to these partnerships, born with the aim of increasing the chance of visiting the permanent collection and temporary exhibitions of the Museum, visitors will benefit from special reductions on admission prices.
For example, CartaFreccia holders with a train ticket to Vicenza will have a 2X1 discount, while Touring Club members will receive a 10% discount on tickets for some temporary exhibitions. Holders of the Feltrinelli Carta più and Multi Card Più can access the Museum at the price of 6 euros instead of 8, and Fai members will benefit from a 25% discount on the admission ticket.
Finally, Amici dei musei e monumenti veneziani will also benefit from a 10% discount to access the important museum in the Basilica Palladiana in Vicenza.