Patrizia di Carrobio
Curator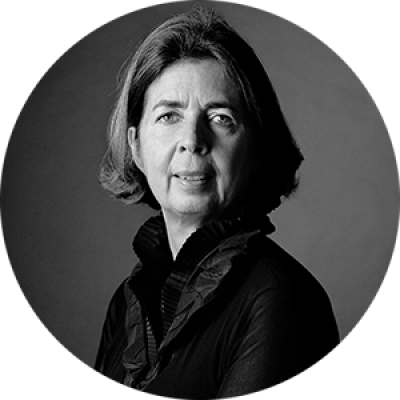 As I had to choose 40 pieces to exhibit, I decided to play. Play with jewels, with you visitors, with my imagination, let it dream and let you dream as well. So, I considered that a piece reminds me of the south, another one reminds me of America, another one of my childhood. And I thought what will evoke in all of you, how it will affect your imagination, and how to display them in a different way. The second point I think you have noticed is that I chose only brooches and earrings. Why? I chose earrings because I think they are the most playful objects. They have a huge downside for us women: we can't see them when we wear them. But when we put them on, we have lots of fun, and once they are on, we don't have to think about them anymore. As for the brooches, I think they are the most versatile of all, because we can mix them up or change them. Why pinning them only on the front of the dress? No, we can attach them on the border of the dress, we can put them on the cuffs, or on the shoes, or on a purse, why not? Or even on our hair.
Biography
Patrizia di Carrobio is an international dealer of precious gems and vintage jewelry for more than 30 years, Patrizia's family history precedes her: While sharing an apartment with fashion legend Elsa Schiaparelli, Patrizia's grandmother Contessa Gabriella Nicolis di Robilant served as a fashion and jewelry advisor to wealthy American traveling to Paris.
Patrizia began her own career at Christie's in New York in 1980, quickly becoming one of the firm's senior gem appraisers, and eventually heading the Jewelry Department. She was the first female auctioneer in the Jewelry Department and generated a record-breaking $30 million sale, the largest such sale in North America at the time. Her passion for jewelry spans centuries, cultures, and genres—from costume jewelry to Crown Jewels. She deals in important diamonds, pearls, emeralds, and royal jewels, as well as important pieces by jewelers such as Louis Comfort Tiffany, Cartier, Van Cleef & Arpels, Bulgari, and JAR. She has also lent items from her collection to celebrities for Oscar and Emmy red carpet appearances.