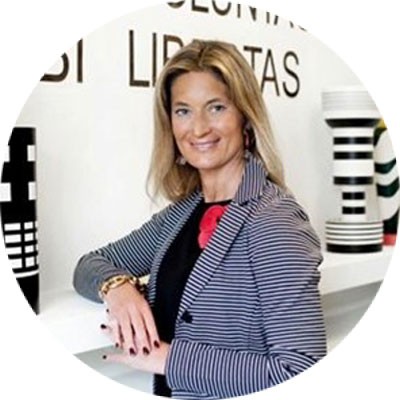 "The fourth edition of the Museum is dedicated to Italian Jewels to pay homage to the typically Italian values, both material and intangible, such as formal beauty, manufacturing quality, variety and innovation. The jewel has, in fact, the ability to speak different languages and the Italian jewel, more than others, has always done it so masterfully and on different scales.
The 9 rooms exhibit products from large fashion houses and small and medium-sized companies from the goldsmith districts of the area, excellent craftsmen, unique pieces from artistic experimentation and jewels as a result of the research of independent designers. "
Biography
Professor at Milan Polytechnic and Stanford University, she is President of the Fashion Design Degree Course, Director of the international Master Degree in Accessory Design and the Specialization Course in Jewellery Design at Milan Polytechnic. She is the author of numerous publications and has curated the most renowned jewellery exhibitions in Italy.
From 2014 and until 2021 she was the Director of the Museo del Gioiello in Vicenza's Basilica Palladiana, Italy's first jewellery museum.