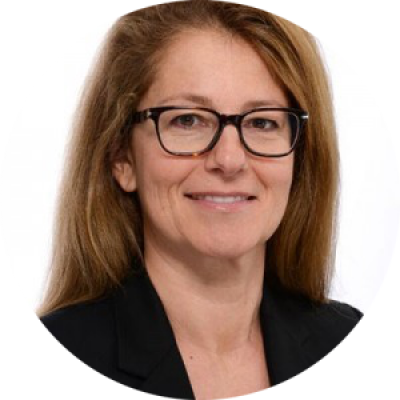 "The symbol room will let us discover various aspects of the jewel. Since their existence, men tried to produce small ornaments to differentiate themselves from the others. These ornaments were initially prepared starting from materials, claws or small shell assembling as a necklace. Over time, techniques evolved until jewels were entirely hand made. The jewel is essentially a symbol; initially, the first meaning of a jewel was the proof of the power and the authority of the person that owned it. In the exposition you will discover different jewels, most from the Maison Cartier and the Maison Van Cleef & Arpels. In fact, these two Maisons have dealt with all the symbols of the jewels."
Biography
Pascale Lepeu was born in Paris, France, and moved to Switzerland at the beginning of the 1990s. Having graduated from the French Business School ESC in Toulouse, she began her career at the Cartier Collection in Geneva in 1993. For 10 years, she worked closely with Eric Nussbaum, the former Director of the Cartier Collection, as well as the Maison's archivists. Her main task was to document the Collection, as well as the vintage pieces submitted for authentication or potential purchase for the Collection. In 2003, Pascale Lepeu succeeded Eric Nussbaum as head of the Cartier Collection, where she still holds the title of Curator today.
In the 1970s Cartier began to recover pre-owned pieces produced by the Maison; jewellery, timepieces, and other precious objects were collected for preservation, leading to the foundation of the Cartier Collection in 1983.
Today, the Cartier Collection is comprised of items dating back to as early as the 1860s to as late as the 1990s. These pieces serve not only as material records of and as a testament to Cartier's 170-year history, but also provide a wider historical account of the evolutions within the decorative arts and within society from the end of the nineteenth century to this day.
With almost 1,600 pieces and still growing, the Cartier Collection has sparked the attention of museums worldwide. Since its first major exhibition in 1989 at the Petit Palais in Paris, the Cartier Collection has been exhibited in more than 30 renowned museums around the world, including the Hermitage in St-Petersburg, the British Museum in London, the MET in New York, the Kremlin Museums in Moscow, the Palace Museum inside the Forbidden City in Beijing, the Liaoning Provincial Museum in Shenyang, the Grand Palais in Paris, the Power Station of Art in Shanghai, the Denver Art Museum and, most recently, the Sichuan Museum in Chengdu, the Baur Foundation in Geneva, the New Design Museum in London and the National Gallery of Australia in Canberra.
The next monographic exhibition for the Cartier Collection will take place at the Palace Museum inside the Forbidden City in Beijing from June to July 2019.