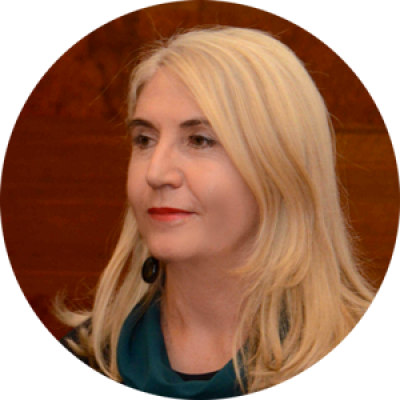 "Italy, legend and icon. This is the title that I have given to the section I have organized for Vicenza's Jewellery Museum - an exquisitely Italian jewellery section of items I have selected from the late 1400s to 1932. I chose them with a particular tone, and the tone is that of materials and working techniques. Italy has undoubtedly excelled at working some materials and the jewellery displayed in the section is the proof. And so I would naturally say that we must begin with a selection of cameos."
Biography
Ph.D. History of Art
An internationally renowned art historian, she specializes in Italian applied arts, gold and jewellery, the history of collecting and costumes between the 16th and 20th centuries. She has published monographs, essays and articles for international Convention records, in a variety of books and specialist magazines and is a member of the Scientific Committee for important exhibitions both in Italy and abroad.
She has arranged and studied collections at many different Museums, curating valuable jewellery and gold art exhibitions up to the very recent one on Alfredo Ravasco. L'orafo dei Principi. Il Principe degli orafi (2015-2016) - (The Princes' goldsmith. The Prince of goldsmiths) - at villa Necchi Campigli- FAI in Milano.