Odoardo Fioravanti
Curator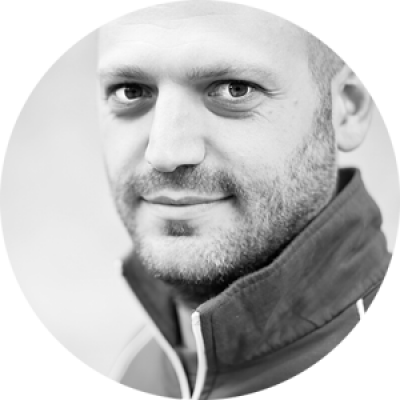 "The curatorship work started from the fact that I, in my profession, deal in industrial design and therefore, an area that often works on the technological side of design and, in my line of research, I usually investigate into the borderline spaces between the design and technology worlds. when I turned my gaze towards the jewellery world, my very first thought was to understand what could be the future of these things that historically are considered as embellishments, or jewels or simply jewellery. What immediately struck the eye is that this category is in constant change and is rapidly aiming at something different than its usual self."
Biography
Studied Industrial Design at the Design Department of the Milan Polytechnic. Since 1998 he has worked as an industrial designer, also experimenting graphic and exhibition design, with a firm will to melt different design areas into a continuous matter. His projects received prestigious international design awards since he created Odoardo Fioravanti Design Studio. He teached in many design schools and academy: Milan Polytechnic, University of Venice, San Marino University, Istituto Marangoni, Scuola Politecnica di Design, Domus Academy, HEAD Genève.
His works have been featured in many International exhibitions. In 2010 the Design Museum of the Triennale di Milano featured the personal exhibition "Industrious Design" about his works.
He won in 2011 the Compasso d'Oro Prize ADI with the Frida wooden chair by Pedrali.
He also works as a freelance journalist for design magazines trying to explore and to change the boundaries of design as a discipline.
Since 2006 he ran the Odoardo Fioravanti Design Studio, developing projects for many companies. Notably Abet Laminati, Ballarini, Casamania, COOP, Desalto, Flou, Fontana Arte, Foscarini, Normann Copenhagen, Olivetti, Palomar, Pedrali, Pircher, Toshiba, Vibram, Victorinox Swiss Army.