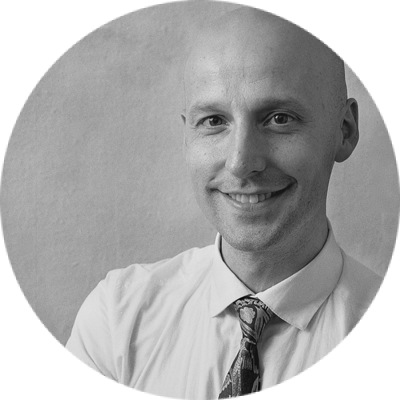 "I realized that the role of symbolic jewellery has changed so much over the centuries, so if we think back to the Renaissance or to other earlier periods, jewellery was really a mean of establishing status and wealth, and since then that role has changed, is now more a mean of estabilishing indipendent individualistic identity. We could also say that the role of symbolism itself is changed in our culture, now if you think of a symbol, you might think of the Coca Cola logo, or the Nike swoosh, or the Apple on the back of your laptop."
Biography
Glenn Adamson is a curator, historian and theorist who works across the fields of design, craft and contemporary art.
Adamson received his BA in art history from Cornell University in 1994, and his PhD in art history from Yale University in 2001. Following his graduate studies he was Curator at the Chipstone Foundation in Milwaukee, Wisconsin; in this capacity he curated several exhibitions at the Milwaukee Art Museum, including the award-winning Industrial Strength Design: How Brooks Stevens Shaped Your World (2003), and also taught at the University of Wisconsin-Madison.
From 2005 to 2013 Adamson relocated to London, where he worked at the Victoria and Albert Museum, initially as Deputy Head of Research/Head of Graduate Studies, and then as Head of Research. During this time he published several books which helped to reshape current discourse on craft history and theory: Thinking Through Craft (2007), The Craft Reader (2010); and Invention of Craft (2013). He also co-founded, with Edward S. Cooke Jr and Tanya Harrod, the Journal of Modern Craft, a triannual peer-reviewed publication which is the leading academic journal in its field. At the V&A he helped to lead the museum's longstanding postgraduate course in the History of Design, run collaboratively with the Royal College of Art. In 2011 Adamson co-curated, with Jane Pavitt, the influential V&A exhibition Postmodernism: Style and Subversion 1970-1990, which is accompanied by a major catalogue of the same name.
Adamson served from October 2013 to March 2016 as the Director of the Museum of Arts and Design in New York. In this role, he oversaw development of several groundbreaking exhibitions including NYC Makers: The MAD Biennial (2014), Wendell Castle Remastered (2015), and Voulkos: The Breakthrough Years (2016), for which he served as co-curator.
Adamson's most recent publication is Art in the Making: Artists and their Materials From the Studio to Crowdsourcing (2016), co-authored with Julia Bryan Wilson. He is currently Senior Scholar at the Yale Center for British Art.