Cristina Boschetti
Curator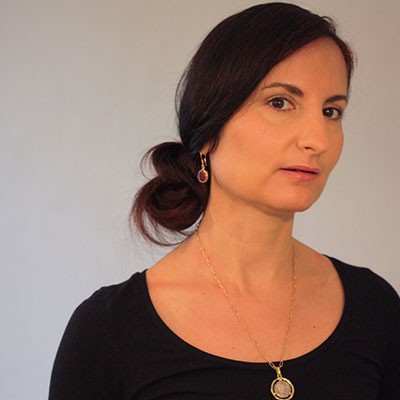 This hall is dedicated to magic, and to those magic jewels that, both now and in the past, gave protection to their owners and those who wore them. Creating this selection, I decided to explore the topic of exchanges and contact points between different cultures and places, separated in both time and space. This resulted from considerations I made on the contemporary world, because at this moment in history we tend to underline the differences among people, but if we consider the common roots linking ancient and contemporary populations we see that many aspects point to connection and unity.
Biography
Archaeologist with a passion to research the economic and technological aspects of artistic and craft production in the Hellenistic and Roman Mediterranean, Cristina Boschetti is mainly involved in the study of ancient glass, applying techniques of scientific investigation.
Since March 2018 she is a researcher at the CNRS-IRAMAT Ernest-Babelon in Orléans, France, and previously held research positions at the Universities of Padua, Cairo (Egypt), Nottingham (UK) and Modena and Reggio Emilia. She graduated with honors in Conservation of Cultural Heritage and in 2005 in Classical Literature at the University of Parma, in 2004 she obtained the title of Restoration Technnicians of paintings at the School of Botticino (Brescia) and in 2009 that of Doctor of Philosophy in Sciences and Technologies for Archaeological and Architectural Heritage, at the University of Padua.