Alessandra Possamai
Curator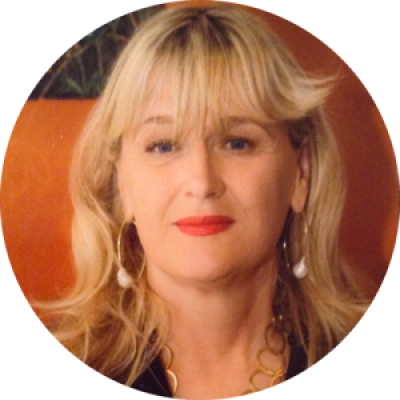 "Choosing the items to display in Vicenza's Museo del Gioiello was governed by a cross-fertilization between the western and eastern worlds because I believe that it is in diversities and differences that one is able to progress, even in such an apparently futile field as jewellery, which is, instead, the result of work, culture, religion and symbols. The choice began from fibulas, because, as an art historian and archaeologist, I am extremely fond of the 7th and 6th century B.C."
Biography
With a degree in the Classics at Padua University and a thesis on Christian Archaeology, she specialized at the Archaeology and History of Art School with Prof. Guido Mansuelli at the University of Bologna.
Archaeology and History of Art professor teaching History of Modern, Contemporary and Multi-media Art (Electronic Music course - two-year specialization) at the C. Pollini Conservatory in Padua.
Teacher for Veneto Region Education Authority Culture and Tourism Training Courses.
She collaborates, both now and in the past, with Padua Council, the Veneto Region and Ministries in the organization of exhibitions on contemporary jewellery and on contemporary European and non-European authors.
A scholar of Italian Futurism, she was co-curator of the Centenary Futuristic Sculpture and Futurist Exhibition dedicated to the architect, Quirino De Giorgio.
She has written monographs on contemporary Italian and Veneto Region artists with particular interest in recovering neglected and damaged cultural assets.
A freelance journalist since 2007, she has, and does, collaborate with cultural editorial offices, private TV stations and with Il Sole 24 Ore's Art Economy section.
She came 3rd in the Equal Opportunities Commission's National Prize in the Province of Brescia in January 2008 for her article on "Female creativity at the dawn of the 3rd millennium".