The Jewellery Museum inaugurates its 2nd edition 2017-2018 with new international curators
Ten jewellery and art experts from all over the world curate the new selection of jewellery in an exhibition of absolute international excellence and prestige, on display from 17th December inside Vicenza's Basilica Palladiana.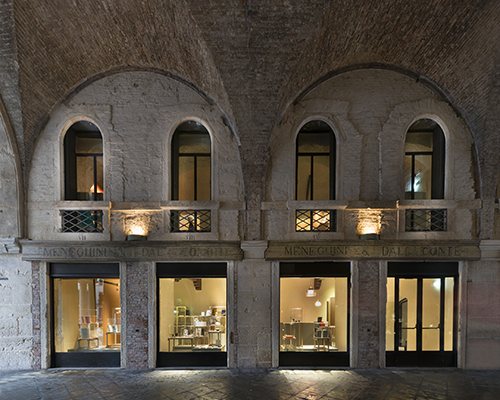 Vicenza, 16th December 2016 – Today, December 16th 2016, the Museo del Gioiello is inaugurating a fascinating journey through time and jewellery history in a new exhibition to mark the start of the 2nd edition 2017-2018 with ten new international curators in attendance. The first in Italy and one of only a few in the world exclusively dedicated to jewellery, located inside Vicenza's Basilica Palladiana - a 16th century historical building listed as UNESCO World Heritage since 1994 - the Museo del Gioiello jewellery museum has clocked up 34,000 visitors since its opening on 24th December 2014.
A project, devised and launched by Fiera di Vicenza, it is managed by Italian Exhibition Group S.p.A. (IEG)- the new trade show company generated by the merger between Rimini Fiera and Fiera di Vicenza - in partnership with Vicenza Council. Lorenzo Cagnoni, President of Italian Exhibition Group Spa, declares: "Vicenza's Museo del Gioiello is a unique project in the constellation of Italian museums and represents an original alliance between manufacture and culture. Their integration is an ever-increasing asset for promoting ...